It's been said, "You can never have too many friends." Hmm, I'm not so sure of this. Years ago I was speaking with a co-worker late one evening on the night shift. I respected and admired him as a good friend for several years. It then occurred to me that I'd never been to his home. I told him we should plan on getting together for a bbq some weekend, have our families get to know one another. I was surprised by his answer, "Nothing personal, but I never, ever have company at the house. As it is, I barely tolerate having my wife's relatives over every blue moon."
Wow. I was kind of taken aback at first, but then curious. I asked him why this was, what were his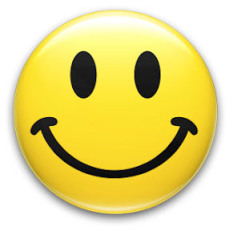 reasons for not entertaining company once in a while. He replied, "I've learned over the years it just gets too weird. Eventually there's some unspoken or outright drama.. the wives get to gossiping, I end up in the middle. Or the family comes over and tears up my place with their uncontrolled kids, I get resentful and things go south. But mostly, I just barely have enough free time for my wife and kids to enjoy our home alone.. I don't want to give any of that up to have other people over."
I can respect that some people are very private people. Or very concerned with taking care of their home. But I thought his position was a bit on the extreme side, although justified since he was putting his own family first.
So now I find myself here, the Philippines.. one of the (if not THE) friendliest nations on the planet. In six weeks I've managed to go from not knowing a soul to now knowing about twenty people I see almost every other day, some of them every day. We've had lunch together, gone drinking together and one even confided some emotional pains they were going through in a relationship with me that they didn't share with their closer friends. Recently I invited four of them to my little studio where I cooked up a nice, little dinner we had together. And it was that night, after all had gone home and I was laying there in my bed when my friend's words came back to me out of the past.
With my friends in the U.S. we made something of a point to 'keep things even' whenever going out. I'd pay for dinner, they'd pay for movie tickets. They'd pay for gas, I'd pay for lunch. Back and forth we informally remained un-indebted to each other. With most my friends, we rarely talked about our private finances. And if we were having financial difficulty, we kept that to ourselves as well choosing to just solve our own money issues and move on to the next thing. I guess our American culture is more 'private' in general when it comes to money. My friends would confide in me about their wife, husband, new boyfriend or parental issues.. but money was rarely if ever brought up.
Not so here in the Philippines. As it's been experienced by most any foreigner, whether as visiting tourist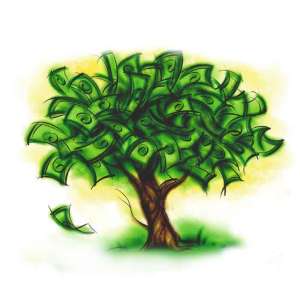 or permanent ex-pat, the pre-conceived notion among most Filipinos is that; 'You are rich.' It doesn't matter if you're living on $500 or $2,000 per month.. you are perceived as 'rich'. You come from the land with golden streets where money falls from trees and all you normally do is lay beside a pool or drive your fancy sports car all day.. as you make even more money on the phone. People told me this before I got here and I was incredulous. "You can't be serious.", was my response. "C'mon.. I plan on living the starving writer's life over there, nobody is going to mistake me for being rich." Well, six weeks later and I have to admit.. they were right. And I got news for you, it's not easy being 'rich'.
Remember the many friends I've made since getting here? Out of the twenty I'd say I've given money to at least seven of them at one point or another. And this was going in, having been informed that the perception of many Filipinos was that it's OK to ask for money from a foreigner because.. we have 'so much' of it. (Yah, right.) Now, nobody had a gun to my head. I know I made my own decisions to help them out here or there for this or that reason. I'll accept my end of responsibility. However, what I thought was just a normal decision to pick up the tab for lunch soon turned into picking up the tab for three, then four then five persons.
I try to put myself in their shoes and think, well.. they must figure I can afford it ten times over and have much more money to spare. In their minds they aren't inconveniencing me in any way. But then I got to thinking, well.. what if I DID have say, $7,000 per month to just squander? Would that change how I feel? And my answer was, "No." It's not about the money.
Back when I was taking Tae Kwon Do, I became friends with a man there who also happened to attend the same fitness club I belonged to. We began to do extra sparring after class together and one day he invited me to his cabin. We were out on the porch looking out into the forest when out of the silence he said, "You know.. you're the first person I've met in about five years that hasn't asked me for anything. You never ask me for anything." It had never occurred to me to do that. He was a good friend, we shared an interest in martial arts and that was good enough for me. But he was a video and recording producer in Hollywood and had worked with celebrities and projects I'd seen on television, he'd even done several videos for Playboy, Inc. He said that eventually everyone he knew asked him to move their screenplay to the 'right people'. Or they asked for a break on studio time and some free production/mixing time from him. They asked him for money. They asked to use his cabin when he wasn't there. They all asked him for something eventually. It's not that he couldn't afford it. It's that it made him realize those 'friendships weren't so much the 'true' kind of friendship we as humans want with each other. They only saw him as a means to get what they wanted.
And that's how I got to feeling that night. Were they my friends because they are friendly? Or because "they ate and were filled", to quote a famous line. Because I brought in lunch. I picked up the bar tab. I helped them with their transportation money home.
So.. I made a conscious decision to start holding back. My budget needed a break that much was for sure. I personally couldn't justify working to earn money that I'd be giving that much away every month. This wasn't like with my friends back home where we reciprocated back and forth. None of the new friends I have here have any money to reciprocate with.
It's been a mixed bag of results. Some of them asked me, "Are you OK, sir? Have I upset you in some way?" I responded, "No, I'm fine.. I just came by to visit for a few minutes before doing some writing." (sans lunch) Then one of them asked me, "How about we go out dancing again tonight? Have some fun!" I responded, "No.. I'm still recuperating. Actually, my wallet is still recuperating. No money for drinking tonight." And I actually got that, "You are kidding me, right?" look from several of them. The idea that I might actually have a budget to stick to simply did not compute into their perception of me being an American.
This was over the last few days. Today two of the people I met with at the mall were asking me all kinds of questions about Southern California, since that is where I lived all my life. Finally, one of them asked, "Is it really true that there are poor people in United States?" It took a bit of emphasis from me to make the point that, yes.. there really are poor people in America. They really, really do exist. Bigfoot, I'm not so sure about. But poor people, most definitely. I'm still not sure he believed me though. I guess it's sort of like when I hear about people who live beyond their means in Beverley Hills. Part of me thinks, "How does anyone have that much money and not know how to stick to a budget?" But then I see a commercial for that 'Desperate Housewives' show and am reminded just how vapid and self-absorbed some people can be.
Out on the street, or people I meet through my girlfriend, my neighbors and others.. I meet plenty of very nice people everywhere I go that don't ask me for a thing. There's a guy (Caesario) I keep running into at the cockfights and we sit together, he tells me the 'ins' and 'outs' of the rules, answers my questions, he's a real cockfighting fan and is there every week. I kept waiting for it. The moment he will say, "I need some money to make a bet..". And it never happens. He's just happy to be the one guy talking to the only American at the cockfights and share a joy for it. So, I like the guy. There still are good, decent people who 'spread the joy' as it were, asking for nothing in return but perhaps some conversation. I love the Philippines, I really do. I love the courteous and polite society they adhere to. But I suppose with so many friendly people comes the responsibility on my part to discern which of the few are perhaps not as genuine as the majority. Are they still friends if there's nothing in it for them? Are they content purely with my friendship and company?
My experiences here so far have been a little of both. Some Filipino people here have opened up their home to me, cooking up a lavish meal that I know was of expense to them and not an easy task in the little kitchen they have. And all they wanted was my company and some good conversation. Friends have something in common as well. So at some point I have to ask myself when evaluating those who call me 'friend' here.. what is our point of commonality? Is it our perceptions of family values? Our desire to foster international friendship? Is it people we know in common or a subject we both have an interest in? People we both care about in common? At some point every friendship has an element of commonality to it.
My girlfriend, when I told her I'd made dinner for a group I know from the mall said, "Well.. now they'll be back and you'll never know when." That hasn't happened. Yet. But I don't regret making myself available. I suppose I'd rather err on the side of being too friendly, maybe even taken advantage of to some degree, rather than close off my life to new friends and new experiences. I'm usually out walking the street after midnight to get some exercise or just observe the people who come out late at night. So regarding both these issues I guess I'd advise new visitors to do the opposite of what I do. Don't walk the streets late at night, and be a bit reserved about making friendships too quickly. "Do as I say and not as I do.", I guess you could say. I can only take chances for myself, I can't recommend anyone else take those same chances. But if you do decide to open up your life to every new friendship that crosses your path here.. and there will be many, just know that many of them are truly genuine.
But sometimes, it's about the perception of who is the richest guy at the table. And if you can't spot who that is, guess what? It's you.
Henry 'Reekay'
www.LifeBeyondTheSea.com
Since 2012 I've been traveling through various islands of the Philippines as a full-time Expat and spent 1999 living in Vietnam.
Share with me my ongoing adventures of life in the Philippines. Hopefully you find my observations helpful in your own adventures.
— Reekay