Back in 2005 I was working my 20th year as a plastics engineering tech for a major company. I was getting good pay, fantastic benefits, huge five-figure bonuses and lots of vacation time. Life in the material sense was pretty darn good. Yet I was unhappy. While 20 years of doing any job can become uninteresting, it wasn't even the job that bothered me. It was 'Time'. All my time was spent insid a window-less lab working with machines and usually the same five or six fellow employees. Year after year I saw my life and the irreplaceable time just slipping away like the proverbial sand from the hour-glass, never to return.
It caused me much introspection. On the one hand, if I just 'hung in there' and didn't lose my sanity for another 15 YEARS.. I could retire with a hefty pension and whatever my 401k was doing plus social security. But I'd be over 60 at that point and would have sacrificed my youth to the confines of the same, off-yellow colored walls day after day to the same humming and drone of the machines I worked with. I couldn't do it. Something had to change and I was the one who had to change it. I decided, quietly and much like a prisoner planning an escape, that the only solution was to get myself back OUT THERE..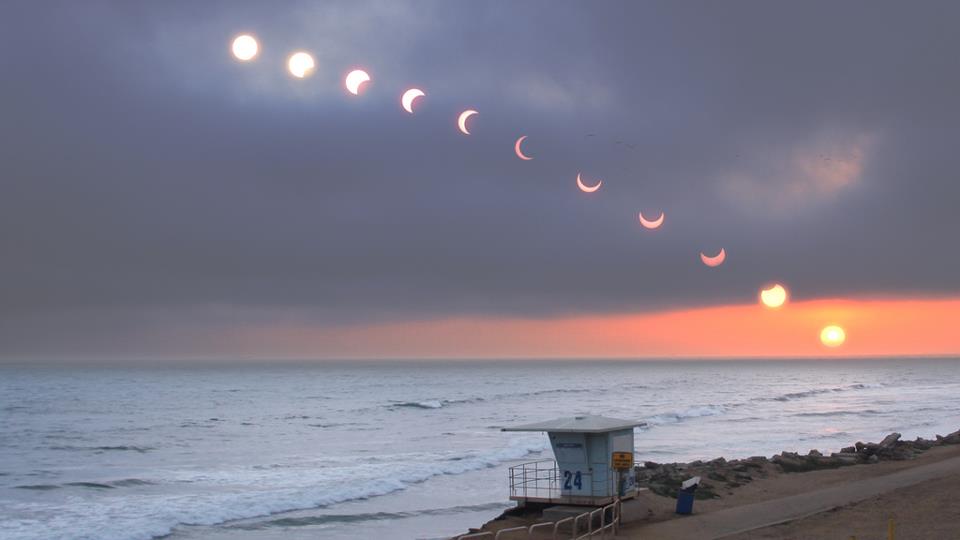 outdoors where there are colors and sounds in the arena known as 'Life'. I wrote a 3-page resignation letter and fixed a date 6 months out to execute my last day at a job many people would have gladly wanted. The one reality of my priorities that kept resounding within me was a cry that said, over and over again, "I want my Time back!".
What does this have to do with life in the Philippines? It all comes down to 'Time'. Even after I left my secure job and went into business for myself as a PC Repair Tech.. Time was still an issue. I now had more of it, and it felt GREAT! My time was flexible. I met lots of fantastic new clients every week, many of whom have become very close friends to this day. Yet despite my best efforts at structured time-management.. it seemed I was still running just a bit short of time for the things that mattered to me most.
And then I moved to the Philippines.
Many, if not perhaps most, of the ex-pats who move here are already in their retirement bracket and living from their social security income. That's many, but not all. On any given day I'll see a young, 30-ish, American at the malls with his Filipina wife wearing sandals (not shoes) and looking like he's been here for quite some time. But for the most part it's an older, matured ex-pat I run into. In my own case, I'm currently 49 and so earning money online is something I need to think about every day. I have a small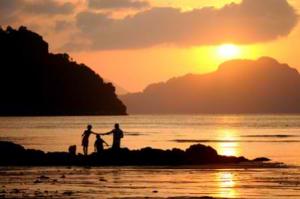 amount I can count on from a rental back home, but earning more is still on the agenda if I want to really explore all the Philippines has to offer.
And yet, even in my own case, I suddenly have such an abundance of time. And not in a boring way, mind you. I never sit around bored. Tired, exhausted, maybe.. but never bored. And as I look about me at the many Filipinos going about their daily routine, earning a living, even they seem to have such an abundance of Time. It's a very subtle thing to pick up on, but back in the States, even when relaxing with friends over the weekend it seems like we're trying to pack in as much conversation and places as possible into our 'relaxation' time because there's this urgency about the American culture that says, "Time is short and you need to live hard and you gotta play hard!". That seems like such a distant, crazy concept to me from where I sit now.
I recently made some new friends and they invited me to their home last Sunday. We leisurely had a fantastic lunch. We karaoke'd. We raced RC boats on a small pond nearby. We cracked open coconuts and enjoyed some wine together. It was truly a relaxing enjoyment of an abundance of time. And Sunday is their only day off. Yet there was no rush. Their hospitality was ever so gracious. It was like we had all the time in the world.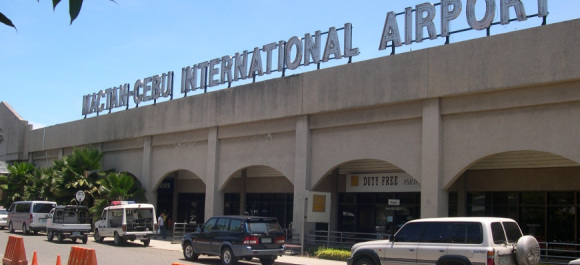 Does time slow down here in the Philippines? Einstein stated that Time was flexible, relative to speed and mass. Another theory is that Time is only a concept and does not exist at all, we are ever present in just one 'moment' and what we call the 'past' is only a memory of previous movements. Either way, all I know is that it isn't just my own perception. Everyone here seems to live their life with the assurance that there is plenty of 'Time' to go around for everybody. There's always time for family. There's always time to meet a friend for lunch. Is it the humidity that makes for such a perception, perhaps? When I used to visit Corpus Christi, Texas (where the humidity is in the 80′s and the temp goes over 100*F).. life, for me, was just miserable. I wanted Time to end. I wanted nothing but relief from the heat.
But not so in the Philippines. I feel relaxed. I don't feel rushed. And I don't feel the guilty pangs of procrastination that I used to feel back in the States either. Three days ago I decided to return a power-down transformer to the Mall for an exchange. Three days later (today) I made the exchange. I didn't want to go in the heat, so I waited for evening. But then I decided to cook at home and.. well, the exchange could wait another day. It might not wait too many days or they could refuse the return, but I knew I had some time to work with.
I'd love to hear from the other, long-term, ex-pats who have lived here what their perception has been. Is an abundance of Time one of the many perks to living here? Is it only perceptional or an actual reality? What do you have time for here that you didn't back home? I think back to any given day back home and even if I didn't have to 'go somewhere'.. there was always a list demanding my attention that it be crammed into THAT day. But.. not so much here. And I could get used to that.
Henry 'Reekay'
www.LifeBeyondTheSea.com
About Me.. In 2011 I made the decision to move to the Philippines within a year. Since 2012 I've been traveling through various islands of the Philippines as a full-time Expat. (Mactan, Bohol, Panglao, Moalboal, Dumaguete, Bacong, Boracay, Cebu) I recently spent the year living in Ho Chi Minh City, Vietnam.
Share with me here my ongoing adventures of life in the Philippines. Dating, vlogging, cooking, traveling and sharing the information with you needed to make your own plans for living as a full-time expat in Southeast Asia.
— Reekay