Local Cebu Time

(click here for current Cebu, Philippines weather)
LOCAL CEBU, PHILIPPINES TIME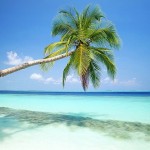 Ever wondered what it would be like to literally, really just leave everything behind and move to a tropical island?  I have to say, after having seen just about every episode of Gilligan's Isle at least 20+ times.. the idea has been with me for a long, long time.  So.. I finally decided to do it!  Welcome to my Blog where I will be chronicling my preparations, departure, arrival and immersion into the tropical islands of the Philippines.  Think of it as a reality-show/travel-blog/resource-center.
Perhaps you'll want to make the trip one day yourself.  Ya' never know.  And if you do.. you can get lots of info here.  For more background on how my adventure got started, be sure to read; "How It All Started".  Or.. click here for the Most Recent Articles to get the latest on what I've been up to.  I'm also available on Twitter: Enricosuave if you'd like to follow along or drop me a 'Tweet'.
So.. take a look around.  Visit the Photo Gallery and feel free to join my E-mail Updates list to know when something new is going on.  I have just a few Videos for now, but plan to upload my personal video-logs once I get there.  So. stay tuned.. we're in for quite an adventure as I travel into a Life Beyond The Sea.  
— Henry 'Reekay' V.