It's mid-December and for the third year in a row I am in California to visit my family for the holidays.  I arrived just before Thanksgiving and staying until end of the year.  My family mainly consists these days of my Mom, three sons and one daughter.  Although I have quite a few aunts, uncles, cousins in the area as well.
Each time my plane leaves the Philippines and later lands at Los Angeles air terminal I go through such a mixture of thoughts and emotions.  My first visit to my home country was a bit traumatic after having spent 18 months in the Philippines.  It hit me like a ton of bricks.  I had unknowingly become very disconnected to the life I'd always known.  Even familiar places seemed so strange and 'foreign' to me.
But each visit since then, I know what to expect.  As I drive about town I notice businesses that have shut down and new ones that have taken their place.  Some people I know have either had a new baby or gotten divorced.  A few close friends are still in the area, but others have left California for a better life elsewhere.  (frankly, I don't blame them.)  A lot shifts around while you are gone for a year or more.  All the changes that were subtle to those local become apparent all in one blast as you revisit your old haunting grounds.
Sticker Shock
One great thing about living most anywhere in Southeast Asia is the exchange rate on your dollar/euro.  When I first moved to the Philippines in 2012, the exchange was 44.50 Pesos to the 1 US Dollar.  Currently (2016), it has increased to 49.80 Pesos to the Dollar, thus increasing my buying power there.
And so, I return to the USA and decide to go get a burger combo.  For the most part I've been out of the loop for the last 4 years on price changes.  In my head, I remember dropping into a Carl's Jr.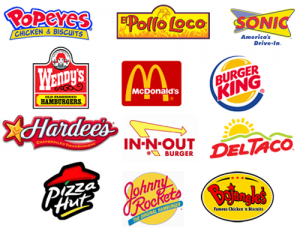 or even a Del Taco and grabbing a combo meal for about $6.  So imagine my surprise when the total is now more like $8.25.  It used to be that if I was paying $8 or more for a meal, I got a waitress.. not a plastic tray.
But it's not just fast food.  Sit down restos (we call restaurants, 'restos', in the PH).. sit-down restos for a meal and it's going to be an average of $12 a person.  The last time I remember paying $15 a person for a meal was back in 1990 at a nice place in the Marriot, San Diego.
In the Philippines, I can sit down and have a great meal on a resto that floats on the ocean with a great view of the sunset for less than $19.. total for 2 people.  With a waitress, cloth napkins and a great ambiance.  And if all I want is some local food at a decent place (Food.net, in Dumaguete).. I can have bbq chicken, fruit salad, drink, rice and a brownie for about $2.20.
Bigger By The Minute
It's a 2-edged sword being in the USA when it comes to keeping my weight down.  Each time I visit, guaranteed each time I temporarily gain from 5 to 10 pounds during a six week visit.  Between the holiday meals, bigger portions and dining out every so often.. it's just inevitable for me.  There's just no comparison between SoCal taco shops or Mexican restos with the rare choices for similar in the Philippines.  But I already know that each January I return to the Philippines, start 'juicing' and get back to my smaller-portion lifestyle there.  Away from the many fast-food franchises and taco shops that surround me in Southern California.
Yah, times are changing.  Always.  It's just that when you're gone for a spell you notice it all at once.  A dollar for a Snicker's candy bar?  I guess my memory from my childhood of getting them for 25 cents is pretty much just that, a memory.  I got a small, refillable drink the other day.  I expected it would be about 75 cents.  Nope, $1.25.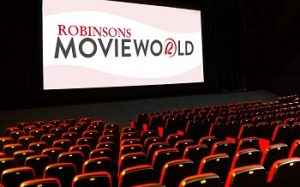 In the Philippines I love to catch movies as they come out in the theater.  Unless you are at a large cinema in downtown Cebu, on any of the smaller islands you can usually see first-run movies for about $6.00 per adult.  Here in the USA that same movie ticket is about $12 and a bit more if you want IMAX or 3D.  Also, in the Philippines you can walk into the theater with snacks, pizza, drinks from the mall.  So snacking in the theater is much cheaper than back in the States.
Time Marches On
The other thing that weighs on me is the bittersweet realization that my Mom is getting older with each passing year.  We all are, but at 83 the point is all the more poignant in her case.   Fortunately, she is in great health and gets around like she's 55.  Drives to get her own groceries, has an active social life with family, friends and neighbors nearby and has more money than she needs.  She works in her own 2-acre yard to keep herself in shape, but takes breaks during the midday.   She does all her regular checkups with her doctor and as a retired nursing-aid she monitors her BP regularly.  So, all in all, I really couldn't ask for much more regarding her health.  But even so, whether I am visiting or living abroad, it's a reality that is never far from me.
So, for that reason I cross the planet once a year.  To sit and have de-caff coffee with her after breakfast or at times she wakes up at midnight and I'm busy tapping away at the laptop in the dining room.  So we'll have a midnight snack or some hot chocolate.  She spoils me with her great cooking and I cook up some recipes I've learned while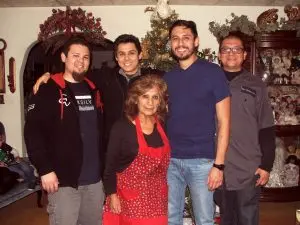 in the Philippines.  And if neither of us feels like cooking.. we go out to a favorite resto for a relaxed dinner.
My children have all grown up to be good, responsible adults.  We always have a fantastic time together.  But life being what it is, time is a bit of a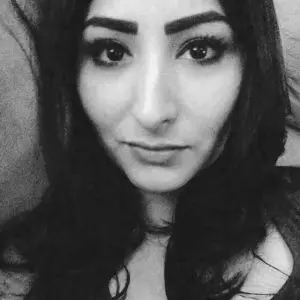 premium.  They have college, running a business and/or kids which consume much of their time.  But it makes the time we can have together all the more precious.  Each is plugged in online so we are
never more than a keyboard away from dropping each other a text, PM or voip-cam-call no matter where we might be scattered.
Being in the USA for a bit, it's a great opportunity to bring back to the Philippines items that are harder to come by overseas.   I will usually buy shirts made in western sizes, vitamins, over the counter minor med items, spices and this time around.. some corn flour.  (for making corn tortillas)  My girlfriend usually doesn't care for sweets, but she likes American chocolates, so I pick up some bags of mini-sizes for her at Walmart much cheaper than I could get them in the PH.
Every 2 years I will upgrade my laptop.  This year my Mom surprised me with an early Christmas gift and got me my laptop upgrade early.  (I didn't even have to wait til Christmas.  hehe.)  For the most part, laptops are at least 25% more expensive in the PH than in the West due to tariffs on incoming product.
But, other than clothes, laptop and personal items.. I travel very light.  I have winter clothes I keep in California and board my outgoing flight in shorts so I'm all set for arriving in the tropics.  I avoid checked baggage most of the time and just take two carry-ons.
All in all, yah.. it's a bit of hassle to do the trip once a year.  But I know it's worth it.  In my case, I'm very fortunate to have a family that understands my desire to live abroad.  So we enjoy what time in the year we can sit down at the family table with some laughs and good food.  I enjoy viewing the crime-shows with my Mom that she loves to watch and we exchange comments about whatever case they are investigating.  Often it's just the two of us so if neither feels like cooking or going into the cold to dine-out, I'll go for a pizza.
I miss the Philippines when I'm in the States.  I miss my girlfriend, the weather, the food.. I even miss the roosters and the sound of coconuts hitting the roof at random moments.  But I'm fortunate to spend the majority of my time living abroad and doing what I love.  So it all works out.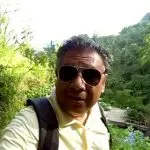 Reekay
seetheph.com
www.phsurvivalguide.com
About Me.. In 2011 I made the decision to move to the Philippines within a year. Since 2012 I've been traveling through various islands of the Philippines as a full-time Expat. (Mactan, Bohol, Panglao, Moalboal, Dumaguete, Bacong, Boracay, Cebu) I recently spent the year living in Ho Chi Minh City, Vietnam.
Share with me here my ongoing adventures of life in the Philippines. Dating, vlogging, cooking, traveling and sharing the information with you needed to make your own plans for living as a full-time expat in Southeast Asia.
— Reekay