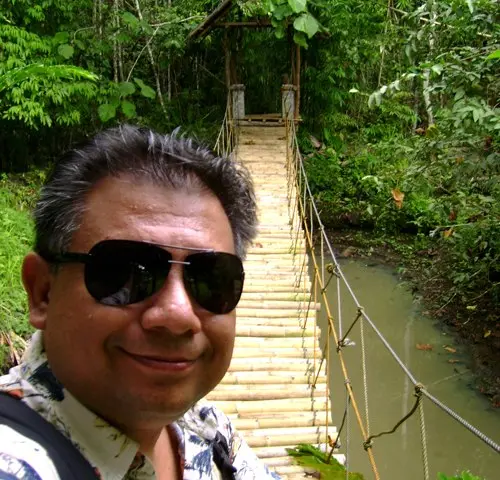 February – 2014  This is one page per month devoted to the more personal experiences related to my life in the Philippines.  I'll toss in some photos & video links as needed for emphasis so.. no telling what you'll encounter here.
—  Reekay'
Oh, subscribe using the E-mail box along the right-side of the site to know when I update with a new entry.  Many of the photos here enlarge if you click on them. 
(in reverse chronological order.. that means, most recent stuff is here on top.)
[02/26/2014] —   Finally.. less than 48 hours until I'll be flying back to my 'home', the Philippines.  I've been out the last two days getting a variety of items for both myself and a select circle of friends in the PH.  I don't know how other expats do it.. the 'pasalubong' for so many family members when they return to the islands.  In my case it's just a few close friends.  I've heard of other expats practically doubling their luggage with boxes of souvenirs, requested items, clothes, gifts and of course, American Chocolate.  Apart from Toblerone, most of the chocolate I've had overseas leaves a bit to be desired.  Kinda tastes like that chocolate easter bunny you find under your bed in November.  Sorta like wax with a chalky, chemical taste to it.  
So I went to the local Walmart and got a few bags of mini-Snickers, some American sized polo shirts for me, my favorite hair gel, cargo shorts, etc.  Over a hundred dollars of 'stuff' today plus another two hundred spent during my stay on even more gifts.  When I arrived in California I had a large suitcase with me.  In it I had about 3 days of clothes, that's it.  The rest was filled with gifts going the other direction, to my family.  It'll be the same story going back but I'm pretty sure I can fit it all in the one giant suitcase, including the stuff I bought during my weekend trip to Rosarito, Mexico.  Aside from that, a backpack and I'm good-to-go.
I wrote before on how bizarre it felt to arrive back in the U.S. after being gone so long.  Now, I am even more aware of how 'detached' I am from what I was once so intricately a part of here in Southern California.  I suppose the 'easy' thing would be to have a somewhat bitter attitude about all the things I don't miss about American life.. but I gotta say that for all the weirdness of living in SoCal, it was a nice run while it lasted.  It's not for me, but it made for an interesting first chunk of my life for almost five decades.  As I evaluate it all the one thing that sticks out most clearly is that the only value this north american continent has for me is primarily wrapped up in the friends and family I have here.  All the other stuff, I really don't miss it.  I've been to Disneyland, Hollywood, San Diego, Solvang, Palm Springs, the San Diego gaslamp distgrict, wandering the streets of San Francisco at 3a.m., backpacked Yosemite, driven the Pacific Coast Highway at sunset, road trips to Vegas and into Mexico.  
I've done Sea World, Knott's, flew kites at the park, watched the sun set at Belmont Park, done the San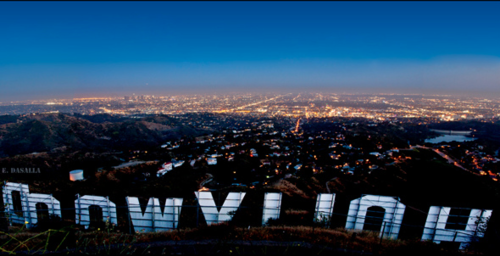 Diego Zoo, gone skydiving, rode horses, spent a summer in the mountains as a counselor at a Dude Ranch, seen the L.A. museums, loved the planetariums, gone to the Ahmanson Theater for a live play, been there live for a t.v. show taping, swam in a lake during a lightning storm, run through the forest during a rainstorm in nothing but shorts and shoes, drank tequila in Mexico until I was sweating it out of my pores, walked Hollywood boulevard and Sunset at 2a.m., done the Garment District, Chinatown and Alvaro street.  I've eaten from vendors on the street, got lucky as a teenager with a girl in an orange field at midnight, went to the prom, took over a mic on impulse to address over a thousand people for five minutes and seen Seinfeld perform at a banquet under the Spruce Goose, enjoyed Joan Jett in concert, been to the circus (hated it), perused the galleries of La Jolla, bummed around Rodeo drive in Beverly Hills, met some celebrities, known some producers, sat in at a recording studio as a blues record was being done, gone to Hollywood strip-clubs (boring), been to the casinos and Pow-Wows at the Indian reservations, eaten at (just about) every food franchise America has to offer and gained/lost weight in the process.
In short.. over 50 years I pretty much satisfied my wanderlust for Southern California.  My next goal?  To explore the entire Visayan region of the Philippines, Thailand, Florence Italy and the Monkey Temple in Malaysia.
Suffice it to say that I am extremely excited to be getting on that plane and starting my new adventures again overseas.  The last year and a half has far exceeded all that I'd hoped to encounter.  There has been joy, risk, loss, heartbreak, rapture, amazement, laughter and everything in between during my stay so far in the Philippines.  I've made so many connections with other travelers and thanks to the Net keep in touch with quite a few as they find their own path across SouthEast Asia and the PH islands.
But it's been something of an eye-opener for me as well.  It's kinda like going behind the curtain and seeing the reality of this world's stage.  I've seen some gritty hardships that I could do nothing about.  And I've discovered to a greater degree things about myself.  Some were good and some not so good.  I've found that my resolve to travel light and focus more on experiences and people, rather than 'things', is definitely what brings the most satisfaction to my soul.  The last year and a half has been a feast for my mind, heart, body and soul.
But don't get me wrong.  I will tell you this much very clearly, "The Philippines is NOT for everybody."
The Philippines is a place of high contrast.  It is an adventure and to some degree your very survival can hinge on joy or tragedy at any given moment.  I have found myself physically outnumbered and fighting with thieves one night, and only a few months later.. sitting in a fine hotel attending a wedding announcement party just a few blocks away for an evening of fine food and revelry.  The Philippines is no place for the faint of heart or thin of skin.  It will test your will, your patience and most of all.. it will test your heart.  If you haven't much in the way of street-smarts, and have never been overseas before.. you better start boning up on the realities of human nature.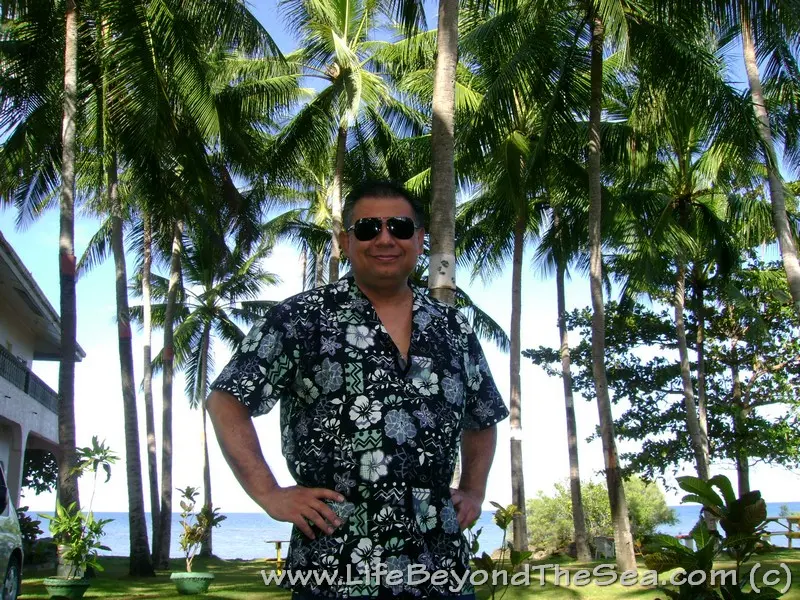 So why would I be so anxious to go back for more?  Good question.  But like I said, the Philippines is a place of high contrast.  You will also encounter some genuinely good people, many of them, just walking down the street.  I've walked under the stars, knee-deep in the warm waters of the ocean without a care in the world.  I've sat by my bonfire at midnight out in the province surrounded by nothing but miles and miles of jungle and peaceful tranquility beneath a moon that shone like a spotlight on the earth.   I've checked out jungle trails in the province under the hot, humid sun and come across some of the biggest spiders I've ever seen in my life.
The Philippines has to be experienced to be believed.  Not in a rush.  Not just in the big city.  But out on the streets, where the people and the food and the daily hustle of life is happening.  That is where, I believe, a person has one of two gut reactions.  Either they are scared and inconvenienced to such a degree they practically run to the nearest airport to fly out.. or, like me, they breathe in the warm air of the night.. stretch out their arms and say quietly within.. "I am home."
Reekay
www.lifebeyondthesea.com
Since 2012 I've been traveling through various islands of the Philippines as a full-time Expat and spent 1999 living in Vietnam.
Share with me my ongoing adventures of life in the Philippines. Hopefully you find my observations helpful in your own adventures.
— Reekay