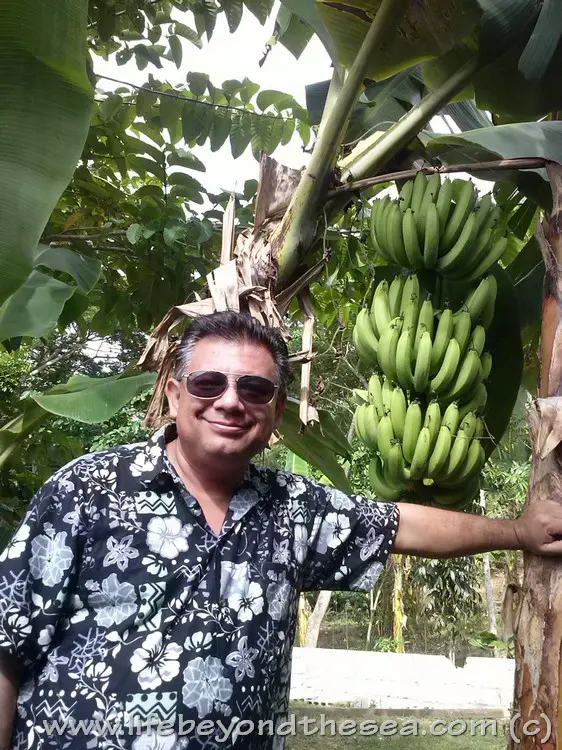 Question:  "Hi Henry.  Just thought I would shoot you a quick line to let you know that I stumbled upon your website the other day and have been addicted to it ever since.  I still have a lot to catch up on within your website as it has only been about a week or so since I found your site.
I have a bit of an idea as to why you to went to PI…..but was there one specific thing that drove you to drop you life in CA and move to PI?  Was it because you were sick and tired of the rat race in the U.S.? Or did you simply just say to yourself that there must be more to life than the simple 9 to 5 type of living?
In closing I will tell you that I am a retired military guy and I am married to a Filipina (16 years & 2 kids) and so I know a bit about the lifestyle of the Filipino community…… but I must say that your website, articles, and videos have really affected me and I find myself asking the question….."Is there something better out there"?  Just so you know…..you have really opened my eyes…… and I hope you continue to do what you do.  And continue to share with us your daily thoughts because it is simple outstanding and you are having a very positive impact on your readers (at least for me anyways).  Stay safe…..look forward to your response." — From Mike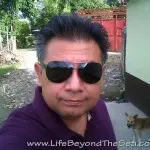 Henry:  Hello Mike, thanks for the positive comments and glad to hear from you.
As I kinda covered in my section, "How It All Started".. the original spark was bumping into a lovely Filipina in California while just going about my business running my PC repair biz in Temecula, CA.  Short story is we became good friends and she returned to the Philippines a month later (she was only there on vacation) but we kept in contact online.
But it wasn't until about 2 years after that initial meet with her that I gave any serious thought to living anywhere outside the US.  Honestly, the idea never even crossed my mind my whole life.  I'd lived in SoCal all my life and figured Id' stay there because I like the climate, familiar surroundings and all my family is there.  But as I began to reevaluate my life's direction I took an honest, practical look at the idea of moving overseas.  I had already made a major change by leaving behind a very good paying job with a medical device company that I'd been doing tech work for the previous 21 years.  I felt stifled and knew I was "missing out" on life in general being in a lab 6 days a week. The pay was awesome, benefits were amazing.. but I wasn't enjoying my life.  So in 2006 I resigned and started my own business to regain my freedom. Less money, but I was much happier.
Most people do some research on the Philippines and then decide to visit or move here.  I did it all backwards.  On July 4th, after spending the day at an Indian PowWow in Temecula, I went to the nearby casino and decided I would not leave my seat at the lounge until I had made a definitive answer as to whether or not I'd actually be willing to relocate overseas.  I spent over 3 hours there, sitting.. thinking, analyzing the repercussions with family, safety, distance, money, etc.  Finally I made my decision.. I was going to the Philippines to make it my new home.  Sight unseen.
Now, at that moment I had not even visited a single  Philippines travel-blog or anything.  I only had a few anecdotal stories from the Filipina I knew and she always discouraged me from relocating there.  Not strongly, but enough to imply that maybe it's not the kind of life for just anybody.  I began checking out online blogs looking for 'real' information.  Info on how to survive here, what to be careful of, what to expect in terms of lifestyle, loss of comfort, social mores, etc.  Honestly, it was hard to find the real info I wanted.  Photos of pretty beaches, pretty girls and stories about relaxing all day.. those I could find everywhere.  But only after joining some well-monitored forums did I start getting the answers I was looking for.  Even then, I rarely found photos or video to help me envision what to 'really' expect apart from tourist locations or special events.
So, when I came here it was after a year of online networking with some expats, lots of reading and getting my ducks in a row before I left.  When I finally did touch down on Mactan.. I just knew I was here to stay, never having ever been here before.  Since then I've been striving to present both the positive and.. kinda gritty reality that is real life here in the Philippines.  Just like anywhere else, there is that ying and yang of pros and cons. From that, each person can then make an informed decision if the Philippines is the life for them or not.  Me.. I'm happier than I have ever been with my overall contentment in life being here.  It's not the place.. it's the attitude one brings with them.  I've seen some guys living here who seem like they hated their home country and hated the Philippines as much or more.  Basically, some people are just miserable no matter where they live because they only have eyes focused on the negatives.
I don't look at life with rose-colored glasses, but I don't focus on just the doom and gloom exclusively either.  I'm a realist.  "It is what it is."  The better I understand what 'it' is.. the better equipped I am to handle it, or even enjoy it to the fullest.
But getting back to your question as to what motivated me most, I'd say it was a burning desire for a simpler life.  I am a minimalist in my lifestyle by choice.  If I wanted to keep the material stuff I'd have stayed at the medical device company and traded my life's waking hours for some darn good pay.  I'm not quite a Buddhist or even a full-on Nipa-hut shack with no electricity kind of guy either.  But simply, I don't 'need' lots of material stuff to make me happy.  I'm all for luxury and enjoy nice things, don't get me wrong.  I just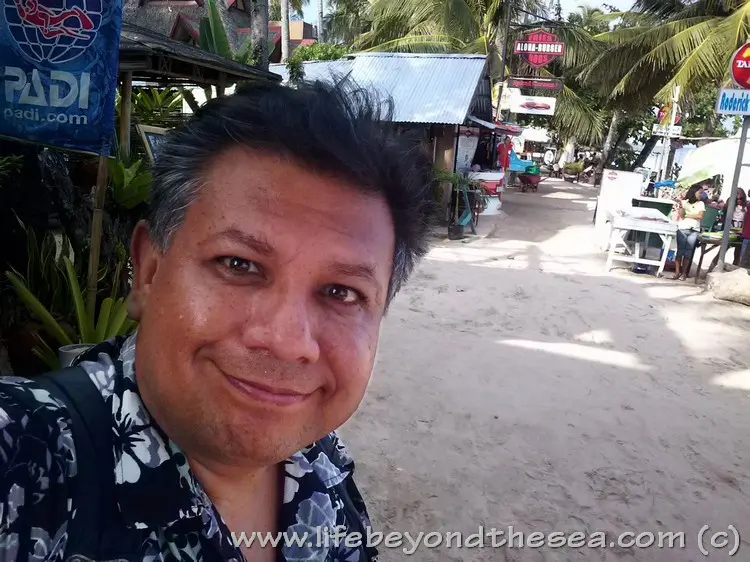 don't need them on a daily basis.  I enjoy basic comforts.. electricity, internet, good food, nature, going to the movies, the company of beautiful or interesting women, some nightlife at the nightclubs every so often.  But the whole rat-race, Costco-cookie-cutter lifestyle of SoCal finally left me bored, wanting more.  I'd already been to enough of the same SoCal pleasure spots that I was tired of it.  Disneyland, San Diego, Los Angeles, the beaches (cold water, not warm like here), doing road trips to Mexico and Vegas.. I was tired of the same old, same old.
Here in the Philippines.. it will take me the rest of my life to explore these islands! There are interesting people, both locals and foreigners, that I meet all the time.  I'm discovering new foods, new places, new adventures.   Here in the PH, it is like my brain is 'ON' again. New data, new stimuli for me to process and enjoy.  The lifestyle gives me lots of free time to write and explore.
So, I suppose to answer in summary.. the chief motivation (for me) in choosing to make the move here was that a simpler life could be obtained 'Now'.  Not 'someday' after paying a 30 year mortgage or dealing with ongoing auto payments and ever growing taxation on my life from every angle.  Here, I don't 'need' a vehicle.. it's simply an option for me to consider. That means no car payments, no car insurance, no maintenance, etc.  Here, I wake up in the province surrounded by lush, green jungle and breathe the cleanest air nature can provide as it rolls in fresh from the ocean on an hourly basis.   No big cities, no smog (only in downtown several miles away) and no city noise.  At night.. it's crickets, fireflies and the occasional salamanders on the wall to keep me company.  I love it here.  Is it all umbrella-drinks and sandy beaches?  No, especially in Manila or even the deepest parts of downtown Cebu.  But a person can choose any one of over 1,000 inhabited islands here to nestle in and find the simpler life they want.  So, what I try to do is present both the positive and not-so-positive aspects of my life here, and let each person decide for themselves.
I hope that's of some help to you and wish you all the best in whatever your choice may be.  I am a single man so I can kinda 'wing-it' with many of my decisions here. Families need to be somewhat near the city, or at least a town, so the kids can go to school and such.  But on that note, here the schools are more "old-school" in a good connotation in regards to teaching respect and good academics in the private schools.  Which, by the way are about the same price most people in the States pay simply for day-care.  Cebu has some very good international schools and other private schools where it's not uncommon for kids here to learn up to 3 or 4 languages by the time they are 15.   So, just something to consider.
Best wishes, 
Henry "Reekay" V.
www.lifebeyondthesea.com
Since 2012 I've been traveling through various islands of the Philippines as a full-time Expat and spent 1999 living in Vietnam.
Share with me my ongoing adventures of life in the Philippines. Hopefully you find my observations helpful in your own adventures.
— Reekay