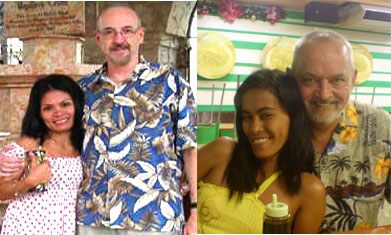 Part 3:  AGE DIFFERENCES IN PHILIPPINE RELATIONSHIPS
In the first segment we covered 'Marriage In the Philippines' and in the second article the subject of 'Meeting Filipinas Online'.  Here we will cover relationships between Filipinas and Foreigners wherein you meet in person, here in the Philippines, face to face without any online, internet involvement.
In my home country of the U.S., despite our supposed 'liberal' views on marriage as portrayed in the media, the reality is that the majority of Americans still hold to the conservative idea where the age difference between a couple should be within an 8-year bracket before it becomes 'questionable'.  Anything beyond that and suddenly the older woman is a 'Cougar' or the younger man is a 'MILF'-seeker.  Most especially with men, if the man is older than his girlfriend by 12 years he's practically considered a deviant and the younger woman is considered a greedy 'gold-digger' or a naïve, foolish girl.  Such are the sort of preconceptions I've discovered as I brought up the subject of age difference as it relates to relationships here in the Philippines.
Some people will even argue that such relationships just 'cannot last' because of several variables including changes in maturity over the years, different priorities and a lack of commonality in life experience.  These are all valid points to consider.  However, be prepared because here in the Philippines all those packaged preconceptions fall by the way-side and have resulted in many happy, sound and devoted long-term marriages between couples with as much as a 40-year age difference.  Yes, that is what I said.. a forty-year age difference.
As I mentioned before, there is a natural attraction between younger Filipina women seeking financial security or maturity from an older, foreign man.  Likewise, many retired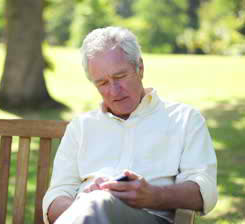 foreign men are seeking a young, beautiful woman in their later years after either divorce or being widowed.  Because it is nearly impossible for a foreigner to earn a living in the Philippines by just 'getting a job' locally, many of the ex-pats moving here do so relying upon their social security and pension or savings from their earlier career.  They arrive with plenty of time on their hands, single and open to the possibility of a new chapter in their life.  Meanwhile, young Filipinas see a chance for a better future for their children with a mature man of means.  With their beauty and devotion as their greatest asset, they tend to notice quickly when a new 'kano' moves into town frequenting perhaps the mall or local business where they work.
While Filipinas seem to move things along quickly when online, it is a much different dynamic in play when meeting a Filipina in person here in the Philippines.  For one thing, the average Filipina raised with conservative, Catholic values is NOT forward at all in person.  Times are changing with the internet and the younger generation is picking up on western practices, so a few here and there may show some initiative.  But by and large the culture here encourages women to be much more passive in regards to starting a relationship.  If you arrive and are waiting for a woman to just introduce herself and 'ask you out'.. chances are she is either of a new, more liberal trend or.. propositioning a short-term relationship for just the afternoon.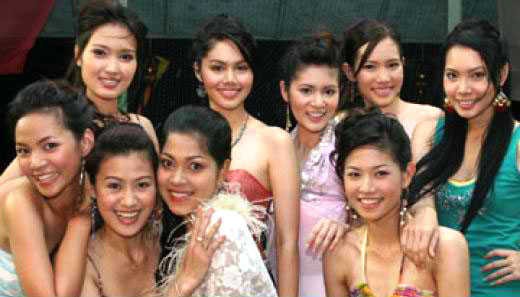 I have seen this conservatism in Filipinas first-hand.  Filipinas may smile and look away all day long, and that is about as far as it will go.  They are waiting for you to initiate some conversation they can respond to.  If they do initiate conversation it is usually about something innocuous, such as whether you have enjoyed your move to the Philippines.  Ironically, it is the men (usually taxi or tricycle drivers) who are far more likely to get to the point and ask you, "Are you married?  You have girlfriend here?".  If your answer is, "No.. none presently.", then don't be surprised if they immediately offer to invite you over to meet their sisters or nieces.  Here, any family member who marries a 'rich' foreigner is seen as not only a benefit to her, but to the whole family.  But the women themselves, they will play it very conservatively and coy.  They will find ways and glances to let you know they are interested, but they expect you as the man to initiate the encounter and to pursue them.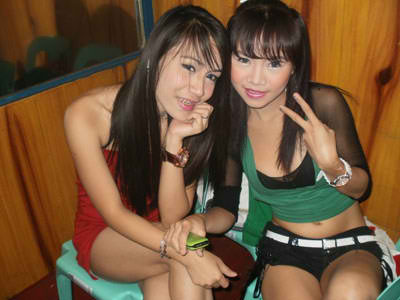 Now, just as not all American, Canadian or Australian women could ever be lumped into one definition, neither can the same be said of Filipinas.  Much of what I share here regarding their chastity, devotion and deep family values is simply the overall culture, more so in the provinces but also in the smaller cities.  Just like in any other culture you will come across the occasional 'gold-digger', the ruthless woman out to gut a man like a fish of all his belongings.  But no more than you would in Sydney, Los Angeles or Vancouver.  If you come to the Philippines and you go looking for a Filipina wife in a bar, strip-club or high-end jewelry store at the mall.. your chances of meeting a sweet, devoted woman with you as her priority will diminish quickly.  However, if you make a point to get settled into the country first, get your bearings and make some friends.. suddenly recommendations regarding the hidden jewels from the provinces and smaller towns will come to you via people you know.  It may be their sister, cousin or neighbor.. but networking with locals to find the Filipina with high moral values will in the long run be your best bet in finding a good Filipina.
Because of the dynamics mentioned previously, age difference is not a factor.  Again, it is not a matter of 'gold-digging'.  Their desire for a lifelong husband they can love and adore is sincere.  They simply do not see the age difference as an issue.  A 19 year old girl here can, and often does, marry a man in his late 60's and together they start a family.  I know that comes as something of a shock to many of you, perhaps difficult to comprehend in any sense of what you usually define as 'normal'.  But it simply is not a big deal here.  And not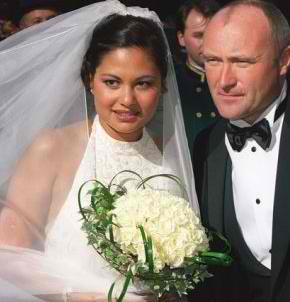 all relationships have that large a gap.  At times the woman may be in her late 20's and the man in his early 60's.  He does love her and she does love him.  It's not solely about money any more than marriages anywhere else where a woman who chooses a husband her own age and takes that man's job into account.  "Is he a doctor?  A lawyer?  What does he do for a living?" are questions very commonly asked in the United States by curious female BFF's when their friend meets a new boyfriend.  Earning ability is a factor women take into account when meeting a man.  It's a factor, but it's not the only deciding factor for marriage.  (At least, it shouldn't be, in my opinion.)  But here, age difference is not a factor.
It is so common here that I can safely say no more than two days go by without me seeing such a couple.  The elderly foreigner, his young Filipina wife and a few children.  As for the usual arguments about 'commonality' or changing rates of maturity.. there is a factor present here that I believe changes the whole game-plan for the better that is lacking in other more 'liberated' countries such as the U.S.  It is the conservative value of marriage which is highly engrained into the culture here.  The lack of ability to divorce legally here has not been contested enough to overturn it largely because in this very Catholic country.. divorce is not what they want as an option.  They don't want it for the most part.  Marriage is considered a lifetime commitment here, as it should be really.  However, when a couple with a 30+ year age difference makes a go of it in another country.. at the first sign of trouble they simply stop living together or get a divorce if they are married.
Here, "shacking up" is still a very new practice to the culture.  More and more the younger generation is embracing it because they have been raised with an exposure to other ideas via the Net.  They don't want to be tied down to a marriage that they cannot divorce out of and increasingly are opting to just live together.  But socially, it is highly frowned upon by the older, far more conservative family.  It is not the right way for a man and woman to be together.  So, when an older man and younger woman marry there is a greater sense of commitment to the marriage and to work through it.  So, here.. it works despite the age difference or any issues that might come up.  Again, here such a woman is in a sense 'marrying up' when married to an older foreigner.  She is somewhat esteemed among her friends.  In the U.S. and many other countries, a 24 year-old woman in a relationship with a 62 year-old man is going to be ridiculed, somewhat ostracized and even discriminated against by the majority of society.  People tend to look down upon it and make judgments that "it can't be for real" or that it is even somehow perverse in general principle.
Yet, historically, the older-man/younger-woman pairing has been around for centuries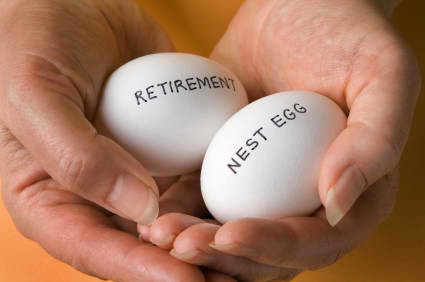 around the world.  European countries such as Italy and France have engaged in such relationships without any qualms at all.  "But what about security for the wife and children when the husband inevitably passes away prior to her?"  With U.S. social security, she and her children are his dependents and continue to receive his support even after he passes on.  What other woman in the Philippines can say she has such security from a younger man?  Not many if any at all.  A Filipina who can depend on her widowed husband's pension or social security of even $1,500 per month is able to rely on 61,500 Pesos in a land where most families are getting by on 24,500 Pesos per month.  In addition to this she knows her children are (in the case of a U.S. husband) citizens of the U.S. and have that option available for their future.
It is a common misconception (bias?) that all Filipinas are looking to marry a foreigner just to "get a green card" to some other country.  Yet many Filipinas opt with their husbands to live here, in the Philippines where they have strong family ties and without the social stigma to deal with about their age difference they would face in another country.  If a Filipina wants to move abroad, many can do this without marriage by obtaining their Nursing degree locally since most countries give a Visa preference to trained medical applicants.  Marrying a foreigner is NOT a Filipinas only option for greater opportunity.
THE IN-LAWS
While age difference is a non-issue here, there is something else that has to be taken into account when marrying a Filipina.. her Family.  Some the more experienced foreigners who move to the Philippines will give the following advice, "Wherever your wife's family lives.. live at least two islands away."  Two islands is not a major trip, so it allows for family to come by and visit once in a while.  Your wife will have strong family ties and want to stay in contact with them on a regular basis.  However, if they live on the same island or the same city then you can expect to see a lot of them.  Much more than perhaps you'll feel comfortable with.
I have gone through this in my previous marriage with a woman who was raised in Mexico.  Much like the Philippines, Mexican tradition is very steeped in strong family ties.  Much of her family had immigrated to the U.S. and chosen to live in the same city where my then-wife and I purchased a one-acre home.  Since we had the biggest yard and a pool our place immediately become the 'go-to' house that everyone defaulted to stop by at.  All the time.  Often I would come home on a standard Tuesday and find perhaps 20 family members visiting.  "Is it someone's birthday?", I would ask.  Nope.. just Tuesday and everyone decided to 'stop by'.  This could happen any day, even Friday or Saturday nights I'd hoped to be alone with my wife.  Needless to say, family is fun and all but.. there's a limit and then suddenly you realize you have zero expectation of privacy in your own home.

Well, imagine that but multi-fold here in the Philippines.  If you have an expectation of knowing that people will call before deciding to pay you a visit for dinner.. live at least two islands away.  And they won't call because it's customary to give any advance notice of their arrival.  They will be calling because they want you to pick them up at the ferry dock.  Chances are that you will be perhaps the only foreigner in her immediate family and everyone wants to be at your place because it's the most interesting.  That and the fact that you are 'so rich' (by comparison).. you are the go-to guy whenever anyone is in need of money.  And relatives are always in need of money.
Not just a few bucks here and there.  But hospital bills.  New business ventures.  Home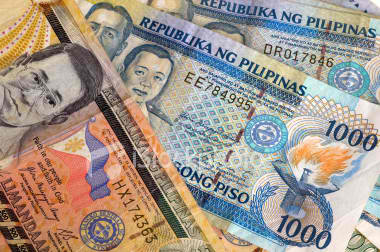 repairs.  Home expansions.  Weddings, baptismos and birthdays.. you are the first person they think of.  In other countries the same dynamic comes into play when someone in the family "marries into money" and enjoys a luxurious lifestyle.  But it's usually very low-key.  In most places people are a bit more shy about leaning on a rich relative for money.  However there is a 'sharing' concept in the Philippines where the family gladly shares what they have and help each other out in times of need.  Well, when everyone is equally poor it's a great system for helping each other get through some of life's difficulties.  But when you're the only one perceived as being 'rich' it's not going to be quite such an equitable system for you personally.
I don't blame them for asking, it's logical.  They are in need and you seem to have excess, of course you are the person they would ask.  They aren't going to ask their equally poor uncle for money.. he doesn't have any.  Which brings us to one of the perceptions you will just have to get used to as a foreigner in the Philippines.. you are 'Rich'.
Now, never mind that you know you are just living on your social security.  Never mind that you don't live in what you'd call a 'lavish lifestyle'.  No matter how many times you explain it to others.. the perception is that you can make it rain money any time you want.  By comparison, in one sense you are rich.  You may have a three bedroom home just for your family while others may have an entire family of six in a 'home' that has a total of two rooms, a kitchen and small bathroom.  Who's rich now?  You think nothing of taking the family to a Jollibee's for lunch.  Meanwhile her family members may do that once a year on their kids' birthday.  You have television.  You have internet.  With some families.. my goodness, you have electricity.  So the concept of 'rich' gets radically redefined here and don't be surprised if that results in you, as the new addition to 'the family' being the one they turn to for every large financial issue that arises with her family.
It is not greed, envy or laziness for the most part, although given human nature that is at times the motivating factor.  It is mostly perception.  Most family members mean you no harm and do not think their request will even make a dent in your budge.  You know it will.  But they don't.  So you will have to find diplomatic ways to sort out which requests to say, 'Yes' and 'No' to with your wife as your chief consultant on the matter in private.  The best and most honest response you can give is, "My wife and I make all budget decisions together.  I will discuss this with her and get back with you with an answer."  The honest truth is that you most likely cannot just hemorrhage money out saying 'yes' to every request.
Some requests will be valid, such as medical or funeral issues.  My suggestion is to ask them to provide the name of the hospital and pay whatever you will pay directly to the hospital or mortician.  This removes any temptation for the money you give them to 'evaporate' for some other 'semi-emergency' and then they come back to you for more money on the same hospital bill.  Another thing is, they may say they are only asking for a 'loan'.  You can nod your head but just tell yourself you'll likely never see that money again.  Their situation isn't going to change much next month or next year so repayment is not very likely.
One system that is in place here when helping family is much like the 'pay it forward' concept.  Here's an example of how you can work this to your advantage;  Your wife's nephew wants to work as a merchant seaman on the commercial barges (very common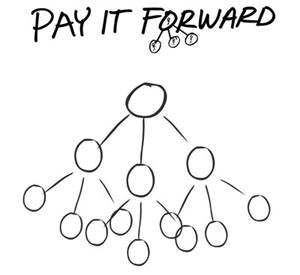 here).  But he has no money to get his classes and certification.  You sit down with him and say, "I will pay for your classes and certification.  And you do not need to pay me back.  However, I will hold you to a promise to help your younger sister with her desire for nursing school with the wages you get form this job. Can you promise me you will do this?"  Now you have put his honor on the line, while relieving him of the burden of directly paying you back.  Plus, when the younger sister gets older and needs money for nursing school.. you call in on that promise so that the nephew, now earning a regular wage, helps to provide for his sister as he promised.

Even though you live two islands away, do not think it is to entirely insulate yourself from helping the in-laws.  It only gives you a 'heads-up' that they are on their way for a visit.  Do not make the mistake of trying to isolate your wife's family from her, or do anything to make them feel unwelcome to keep them away.  Too many men have made this common mistake. It will only produce ill-will between you and the family and your wife will suffer
being caught in the middle.  Expect to handle such requests with both diplomacy and firm tact.  You cannot ignore the issue so it is best to deal with it in a productive manner.  Remember, "a happy wife makes for a happy life".. but it's also true that there's no stress on a marriage like not having enough money.. especially if you gave it all away without regard to your own family first.
I wish you luck in this regard because.. from many of the ex-pats who have gone before me they tell me it's not easy being perceived as 'Rich'.  Add in to the culture almost a sense of 'expectation' that, depending on the family, can actually reach the reasoning of, "Well, you benefitted from us allowing you to marry my sister so.. now you help me."  It's a crazy logic to those of us who see individuals as the captain of our own decisions.  You see your wife as an individual.  They see her as an extension of the family they 'shared' with you.  No matter how you slice it, other ex-pats have their stories of how this gap in views has made for some very difficult situations.
It is best her family quickly understands they need to deal with you, the Husband, in regards to money matters.  Otherwise they can put so much pressure on your wife she may feel the need to secretly slip money to her family, and that causes problems.  But if her answer to them is consistently, "I have to speak with my husband first, he has the final decision.", it takes the pressure off her.  Even so, expect there will likely be some resentment for a request that was denied.  But we, as men, should be up to the task of being 'the bad guy' if that's what it comes down to.  I tell you this ahead of time so you know what to expect.
I hope you find these glimpses into the local culture useful in your transition to a married life here in the Philippines.  It is truly a wonderful country filled with very happy, courteous people.  Despite the challenges you will find many, many ex-pats who have nothing but the highest praise for the love and devotion they have enjoyed with their Filippina wife.  Everyone has their own 'horror stories' about in-laws no matter what country they come from .  What I hope to convey here is a method of best dealing with it so that all goes as best it can.  You won't be able to help everyone, but there is satisfaction in helping others when feasible.  In the meanwhile, you are enjoying life with a woman you can count on to 'be there' for you in every way.
Henry 'Reekay' V.
www.lifebeyondthesea.com

Since 2012 I've been traveling through various islands of the Philippines as a full-time Expat and spent 1999 living in Vietnam.
Share with me my ongoing adventures of life in the Philippines. Hopefully you find my observations helpful in your own adventures.
— Reekay