I normally don't like to focus on the issue of 'scammers' in the Philippines because, on a percentage basis, the bad seeds make up a relatively small portion of Filipinas as a whole. However, since long-distance relationships and online dating is where they tend to operate, it's a good idea to know how they manage to dupe so many aspiring expats in search of a relationship.
Before we begin, you might be surprised just how 'obvious' the process is and think to yourself, "Oh, nobody would fall for that."  But after speaking with hundreds of expats, believe me, the heart and lust win out over logic and reason more often than you'd think.
Step #1 – The Fishing Phase
Those of you who are fishermen will easily relate to this.  If you want to catch big fish, the two vital elements are where you fish and what bait you use to lure the fish to the hook.  There are plenty of other nuances involved to fishing, but location and bait are fundamental.  And it's no different when a romance scammer is out to catch herself a 'big fish'.  (You.)
First, she picks her Location.  She wants a place where there are plenty of 'rich' foreigners to be found.  What are her top locations to do her fishing?  The first is online dating sites.  I've said many times that while maybe 5% of the people on dating sites are sincere about finding a true relationship, 95% simply cannot be trusted online.  A Filipina can put out several profiles on several sites and even on just one site she can have a dozen different guys on the line.  Just like a fisherman with 12 poles in the water, she's improving her odds this way.  She may send out a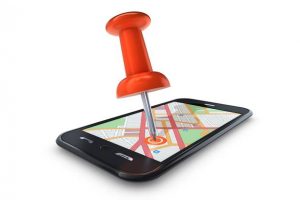 copy/pasted message like, "Hi.  I am single looking for true relationship." to fifty different men in a day.  And if only two or three respond, she's gotten her first tugs on the bait to work with.
The next location is… the bar/disco/night-club and major malls.  Romance scammers know that plenty of foreigners can be found in such locations.  I call the ones who circle the malls all day, "Land Sharks".  And they have the advantage of observing to see if you have a wife or girlfriend already.  They (women) also have the advantage in person of reading your body language and picking up in conversation your general demeanor.  A quick tidbit on women.. from the time they hit puberty and men around them begin to notice them, they develop a keen sense of 'reading' men even from a distance.  They may not be able to articulate it into words, but they know even with peripheral vision when a man in a crowd is looking at or watching them.  They know when they've hooked his attention.
Secondly is, the Bait.  It's no secret, women know what men want.  So they will be as borderline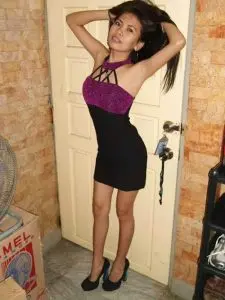 sexy and innocent as they can portray themselves in their online profile.  They are "sincere, go to church, serious, not interested in players, loving and willing to give all for love…", yadda yadda.  They will ask you, as you begin to chat, what it is you are looking for.  Surprise.. that's what they are.  They will take an interest in you and, in the process, figure out what your financial situation is.  They will also figure out just how desperate or lonely you are.  None of their questions or responses are without purpose.
In person, she is better able to lay out the bait.  Short dresses, the right make-up, the right shoes, the right amount of cleavage.. women in general know how to dress for just about any situation.  She knows what to wear to church or a family function.. and she knows what to wear to catch a man's eye.  Again, there is rarely anything random about how a woman dresses on any particular day.  They dress with a purpose and awareness of the situation.
Step # 2 – The Bonding Phase
Once the romance scammer has gotten her target's attention and interest, she begins the bonding phase.  This is where she begins to build up trust, commonality and affection while making herself 'seem' to be falling madly in love.  Mind you, she's doing this with 6 or 7 other guys online and maybe if in person, 2 or 3 other guys if in the same town.  Even more if some of them are in and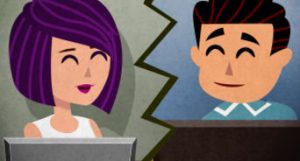 out of the country after a brief vacation.
Part of this bonding is making herself seem sincere and 'human' with frailties she's willing to confess about because, "she trusts you".  It's a manipulation that takes advantage of an unspoken idea that says, if they make themselves 'vulnerable' to you.. you need to make yourself vulnerable to them in return.  And if they offer these tokens of 'trust'.. you need to respond by trusting them as well.  And so, little by little, they build up your confidence in them that they are a trustworthy person.  (this 'confidence-gaining' phase is why the term 'con-men', or 'confidence-men' came about.)
The rank amateur romance scammer will get impatient and try to rush through this bonding phase.  In fact, they will often ask for money in the first one-hour chat session.  And crazily enough, a few guys fall for it.  But the really successful romance con-artists will wait until the target/victim (You) has totally fallen for their supposed innocence and sincere emotional attachment.  They might even test this by suddenly not responding to texts or messages for a few days.  If they suddenly stop messaging and see repeated messages from you such as, "Are you okay?", "I'm worried about you, what happened?", "Are you mad at me about something?".. she knows the target guy is hooked.
Step #3 – The Payday
This is her favorite part.  Once a fisherman has gotten the hook 'set' into the fish from a solid bite.. it's time reel it in.  And in this case, once she has gotten her target to believe in her sincerity hook,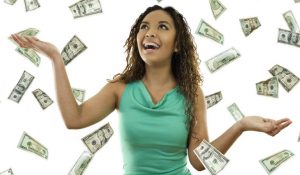 line and sinker… she goes into the payday phase to get those money transfers coming in.
How does she do this?  Simple;  'catastrophe' strikes.  This  is another indication whether you are dealing with an amateur or experienced scammer.  An amateur will just blurt out that they have no money for the rent, the electric bill or better yet, their internet bill and might have to go offline until they can afford it again.  This works with a lot of guys who are not that observant.  They rush in and want to fix the situation.  Men are problem-solvers.  It's one our key strengths, but it's also our biggest weakness when dealing with female scammers.  If a woman we've come to care about has a problem, our first reflex is to fix her problem.  And with scammers, the solution is always the same, "send money".
But the more experienced scammers will not ask for anything.  Instead they will make a post on their Facebook (knowing you will see it) and post something like, "life is so hard.".  Then, it's you who asks them what the problem is and.. bingo, you are soon sending money to fix the problem.
Separating The Wheat From The Chaff
At this point you might be asking yourself, "How can I tell the difference between a scammer and a sincere Filipina who is having reasonable, difficult hardships?"  Good question.  And the answer to that is, "When you are speaking online from over 1,000 miles away.. you CAN'T tell the difference."
Some will tell you to try and view hospital bills, get receipts, etc.  But a devoted scammer will either have those documents (doctored often-times) or come up with a plausible reason why they can't find them or send a copy online.  And many guys want to trust them so, the money gets sent.  Online, you have zero assurances that ANYTHING she has told you is even true.
It may not be true she's single.
It may not be true she has no kids.
It may not be true she doesn't have other guys sending her money.
It may not be true there is any emergency.
It may not be true she's a biological woman.
It is only because it is POSSIBLE she's telling the truth that some men will roll the dice and send the money.. hoping they aren't being lied to.  So what can you do to improve your chances of not being fleeced?
TIME IS YOUR FRIEND
Take your time.  Make it your goal to get to know who they are as a person.. without any money coming into play.  If you have known this Filipina for less than 3 months, promise yourself to NOT send any money for any reason.  If you've known her for longer than that.. and, she has not asked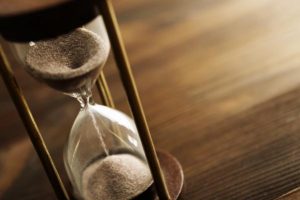 for nor implied the need for money.. set yourself a limit of what you will send.  My suggestion, if you've only known her online and never met her in person.. but have chatted her online for 3-6 months.. at most send maybe $50 US dollars in a month.  That is plenty to show you care and take the edge off any minor emergency.   You don't know her well enough to send more than that.
Keep things in perspective.  Sending large amounts of money to a woman you've never met in person, or even only knew for 3 weeks during a vacation.. that is the sort of thing you should only be doing in an exclusive relationship or with a fiance'.   No matter how much 'bonding' you've had with her online or how much she might brighten your day.. realistically you are still at best just glorified pen-pals.
You haven't spent time with her in person beyond 4 hours in a day.  You haven't seen her when she's stressed, bored or upset.  Your entire sum of time with her is when she is 'on' her best behavior during screen time.  For all you know, after she logs off from talking to you for a few hours online.. she then cooks up dinner for her husband and kids that she never mentioned.  Sadly, many husbands in financial straights don't mind at all that their wife chats up some foreigner.. if it means the guy is going to wire some easy money to pick up the next morning.
For the reasons above, I strongly encourage guys to not use online dating sites until they are actually IN the Philippines.  It's a whole other situation when you can find them online and meet with them a few hours later in person.  Then you can use your best judgment to get a feel for their honesty and any chemistry, face to face.
As I mentioned at the start, I've found most Filipinas that I met offline (or online and met the same day) have been wonderful women the majority of the time.  But when the entire interaction is limited to online chatting from a great distance.. your odds of getting scammed get very high.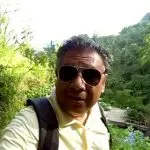 Reekay
Chief Editor
www.philippinesbachelor.com
www.phsurvivalguide.com
Since 2012 I've been traveling through various islands of the Philippines as a full-time Expat and spent 1999 living in Vietnam.
Share with me my ongoing adventures of life in the Philippines. Hopefully you find my observations helpful in your own adventures.
— Reekay