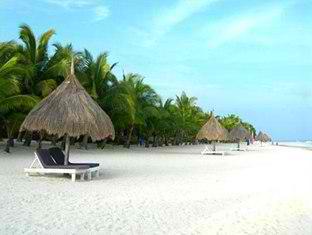 Time has been flying!  It's been about two weeks since I've had either the time or energy to even update the site other than some new photos in Bohol last weekend.  A few of you were kinda worried maybe something had happened to me.  I suppose if a few weeks had gone by it would mean I was in one of the usual places.. hospital, jail or morgue.. so check those if I go MIA for more than a month.  For now I've been here on Mactan, finishing up my last week before making the move to Bohol.
But no, this time what's been keeping me busy has been a mixture of moving stuff to Bohol a little at a time, a bit of drama and a general melancholy as I've been deeply pondering what mindset to have regarding this move.  Now, I know what you're thinking.. "it's just a move to a new location, what's the big deal?", right?  Well, for one thing.. I analyze everything to death and then I just leap into it.  But in this case, making a move to another island will mean some definite changes apart from where I lay my head late at night.
For one thing, there's Delia.  I won't go into details, that's our own private thing.. but what I can say is that the circumstances have been rough for the two of us.  It's hard enough doing a long-distance relationship, even harder when you can't legally be together in the first place.   Good thing is that after much conversation we came to the same conclusion we did back in October last year that it's just best we each live independent lives and see how things pan out in the future.  I might meet someone new in Bohol.  She might not love me anymore in a few years.  Who knows?.. kinda hard to plan too far ahead when certain things are outta your control.
The second thing to consider is the change in lifestyle.  If there is one word that sums up the Philippines for me it is; "Contrast".  Much of life here is extreme.  Ever since I got here in July I've been just loving it here on Mactan.  It's got some fun places to hang out, not too many beaches and no movie theater . but Cebu is just 20 minutes away.  I can walk out my door and I'm right in town, just three blocks from the local mall.  Everything I need is convenient and I can get street food as late as one in the morning, some places 24/7.  Lots of pretty girls everywhere I go.  My buddy, Kristine, is just down the street.. all in all I've liked it here.  It's a busy place, but not TOO busy like downtown Cebu or Manila.  It's kinda like a  combination of Mayberry meets Cebu with it's small-time charm and modern franchises all within reach.  A bit gritty, but I like it like that.
But Bohol.. now, that's a whole other mango.  With its pros and cons, naturally.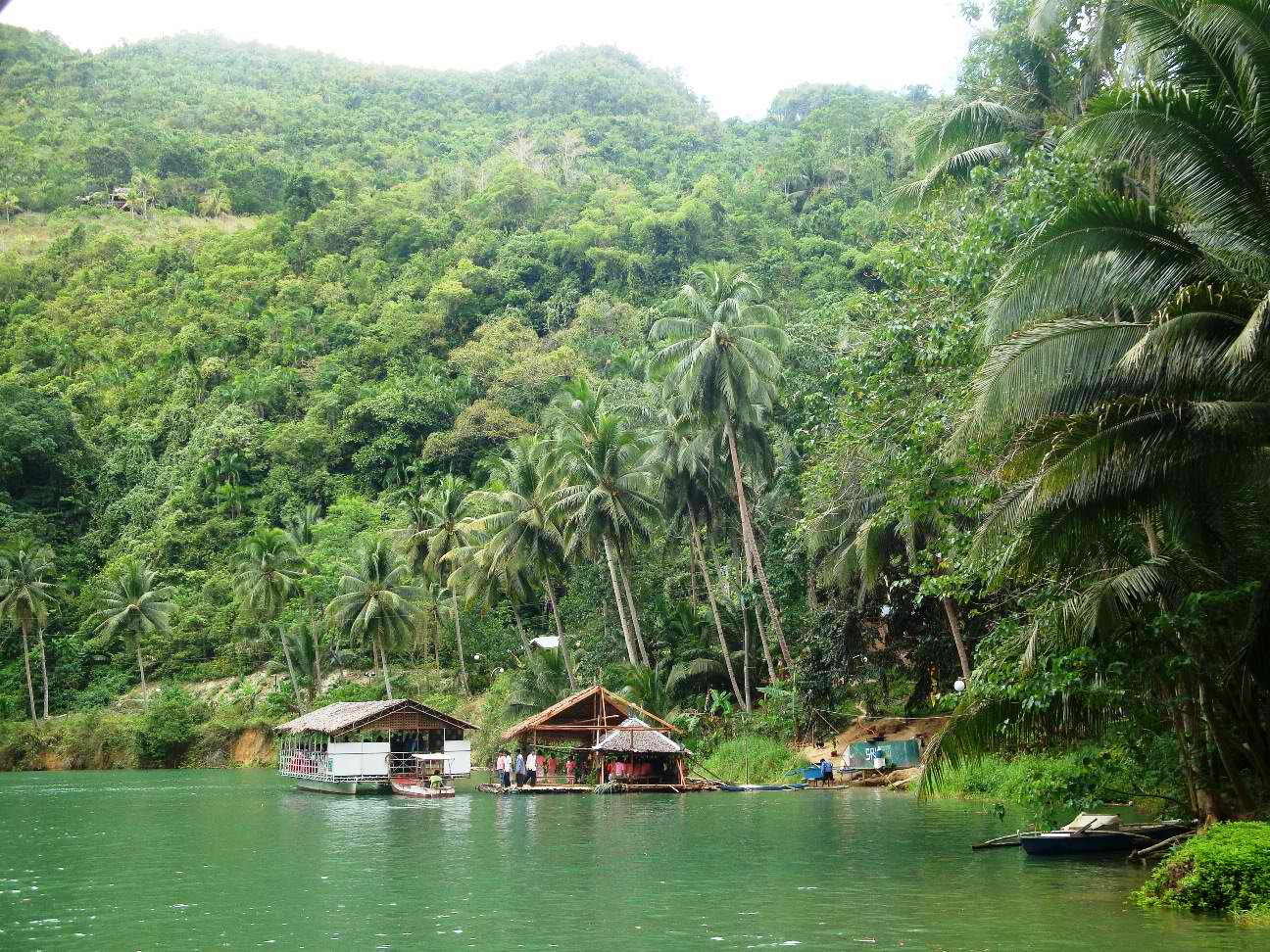 Geographically, it's an amazing paradise of natural beauty.  It's what you think of when you think of hiding away to a tropical island.  No industrialization.  No big cities.  One big mall.  Pristine beaches.. coconut trees swaying in the breeze, tropical weather and hundreds of miles of jungle around you.  It's a beautiful island where people go for vacation.. and I get to actually live there.  I am one lucky guy.  Yes, there are many islands here which also have the same natural beauty.  Some are kinda expensive (Nido, Boracay) and others are paradise but with little city to speak of for convenience (Gamaras).   Bohol is in a niche of it's own, in my opinion.  But.. socially, due to the fact that I'll be moving to the province instead of the actual town of Tagbilaran, it's gonna be a bit reclusive to say the least.
For one thing, the only way outta that area of the jungle is either (a) have your own motorcycle, (b) hitch a ride with a neighbor to town or (c) walk your ass the two miles to the edge of civilization and hope a tricycle passes by.  It will be a few weeks at best before I can afford my own motorcycle so aside from the kindness of a neighbor.. I'm gonna be kinda stuck in the jungle for quite a while other than a few food runs to the grocery store once a week.  In the area I'll be moving to its about a 40-square mile area with maybe a dozen homes scattered through the jungle via a network of unpaved 'roads'.  Paths, really.  It's beautiful country, clear-blue skies, stars and even fireflies at night with not a bit of pollution or smog to be found.  I have met my future neighbor, he and his wife are super-nice people and have helped me out a lot by letting me store some of my stuff there each visit until my rental home is vacated.
Up the 'street' is a woman in her 60's who is also really nice and cooked me lunch one day.  There's also another couple up the way from there but I've only met the wife so far. Other than a few kids who play basketball at sundown and a retired foreigner I've only 'heard' about in the area.. that's pretty much it.  No gaggles of young ladies to found anywhere.  Lots of coconut trees.. banana trees.. mango trees.. shade trees, vines and mosquitoes.  But no ladies.  So.. yah, it's gonna be a big change from here where I can just walk down the street and see about 100 amazing women every hour as I enjoy a pineapple shake.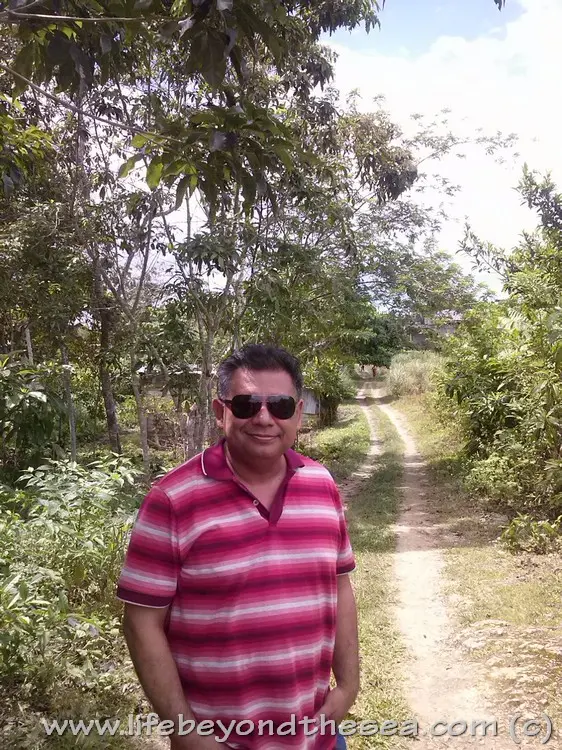 The house I will be renting is a one-bedroom home with a big kitchen (I love to cook), a modest sized living room and a bedroom much bigger than I need just for myself.  It is fenced in with a nice yard that gets lots of shade so I have my privacy as well as comfort for the occasional bbq.  For company, aside from Skype'ing with family/friends.. I've decided to paint a face on a coconut when I get there to keep me company.  Not gonna name him Wilson though.. I'll probably go with Jimmy.  As I walked through the place last weekend I kept thinking to myself, "THIS is the perfect place to write a novel."  It really is a writer's dream come true for me.  I plan to begin both the novel and some short stories once I'm settled in.  Soon to be made available online (hint, hint).
People who know me have expressed concern that I might go a bit stir-crazy, being all alone both in the home as well as so far from town.  Everyone else around there has their spouse and family to keep them company.  I'm the only lunatic out there living by myself.  Delia went so far as to suggest a live-in maid.  I thought about it for.. 30 seconds (you can imagine what I was thinking, I'm sure), but then decided against it.  If I were in a relationship with someone, then it's a good idea living together.  But a live-in maid, with me; a single-guy?.. no.  She'd be bored outta her mind watching me type all day.  With someone there I'd either have to ignore them or entertain them.. which would interfere with my writing.  No, not going to move anyone in, too counter-productive and it's just asking for painful drama.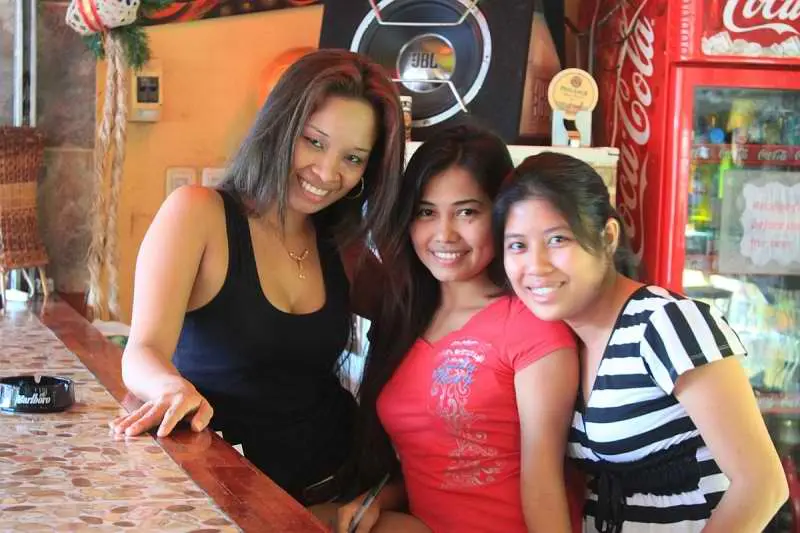 Now, the good news is that the island does have lots and lots of single women.. out there in town and at the beaches and barangays everywhere.  A few days ago I began chatting with a select few via an online Filipino singles site and it looks like moving there won't be entirely a lonely experience.   For now I just need some occasional company when I go on a break from days of writing.  I hope to go to town for a good massage (writing/sitting for hours can be killer on your back) and then meet up with someone for a movie, swimming or whatever so I get some exercise.
The home itself is nice but the owners didn't really finish the details such as window screens or tiling the counter-tops so I'll have a bit of home-project stuff to keep me busy.  Not that I'll be doing the work, I can't even hang a towel rack.  But I'll 'supervise' while someone else puts in tile and knocks out a wall so I get more light in via the new windows.  The yard is nice and only needs some minor cleaning.  There's an outdoor additional 'dirty kitchen' but I'm thinking to build my own bbq as a project.  That I can handle.  Some brickwork.. cement, a pre-made grill from the mall and I'll be bbq'ing just like back home.  I'm also thinking of getting a karaoke machine sometime later, both for my own amusement and maybe once in a while have the neighbors over to kick out a few tunes.  Nothing like karaoke, sangria, some cold San Miguel's and a tropical night to kick off the weekend.  Eventually I'll put in some cheesy electric lantern outdoor lighting along the bamboo fence.. kinda make it like my own little bar-scene at home.
I also have to mentally prepare to do battle, mainly with the mosquitoes.  A mosquito-net for the bed is first on my list.  Baygon spray, lotion and incense coils will be in my arsenal as well as putting screens in the windows.  The Baygon will keep all the other bugs out as well.  Whatever they put in that spray.. it works damn well, even months later.  Been using it here at the studio and not a bug in sight for weeks.  The fence in the yard has brick along the base, but it's not cobra-proof so I'll be keeping my eye out for those sneaky bastards.  Neighbor says they've only seen one the whole time they been living there and that was in the jungle behind the yard.  It's more of an issue on other islands but.. still, gotta keep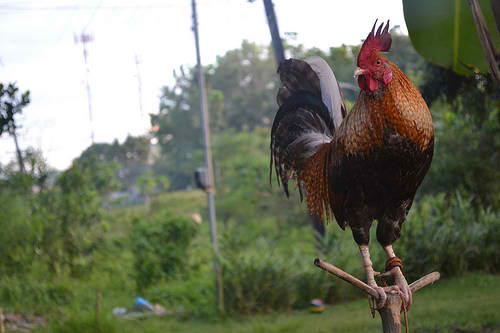 vigilant.   I might get two chickens and a rooster just to study and observe.  I've raised chickens before and two chickens with one rooster is about all I want to deal with.  Any more than that and they start crapping all over the place.  It's nice getting the eggs once in a while too.  Free eggs and a chicken dinner if one of them pisses me off.. can't beat that.  They don't eat much and keep the bugs and snakes to a minimum outdoors. I'm sure one of the neighbors has 3 chickens they'll part with to keep me company.
So, it's goodbye yellow brick road.. I'm going back to the country, back where I belong.  With some of the world's most beautiful women, I mean, beaches and well.. okay, women just a short drive from home.. I think I can adjust to this with time.   Now, if you'll excuse me, I need to think up three new names for the chickens.
Click here for "Bohol Bound – Part 2"
Henry V.
www.lifebeyondthesea.com

About Me.. In 2011 I made the decision to move to the Philippines within a year. Since 2012 I've been traveling through various islands of the Philippines as a full-time Expat. (Mactan, Bohol, Panglao, Moalboal, Dumaguete, Bacong, Boracay, Cebu) I recently spent the year living in Ho Chi Minh City, Vietnam.
Share with me here my ongoing adventures of life in the Philippines. Dating, vlogging, cooking, traveling and sharing the information with you needed to make your own plans for living as a full-time expat in Southeast Asia.
— Reekay