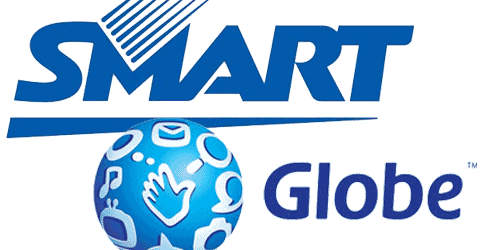 Here in the Philippines there are really 3 major carriers to consider when it comes to getting internet access via a modem adapter.  You can also get it via DSL router and phone line, but for a guy-on-the-move like me, I don't want the hassle of setting up a landline phone just to get internet when I can get an adapter for the same price and use it in town or different islands via my laptop.  
Another downside to home DSL is that it is dependent on passing through the physical phone lines.  Yah.. good luck with that.  If you've seen the knotted messes of telephone lines I've seen around here you'd wonder how a single phone call ever makes its way through, let alone an internet signal.  That's just my opinion based on the often crappy DSL signal people here complain about.  Some islands are getting the newer, fiber lines and those I would imagine are awesome.. but not likely to be found in smaller towns any time this decade.
Here you can choose from Globe, Smart or Sun.  One thing I learned quickly here is that most everyone uses Sun for their Texting plan because it is the cheapest, but their Voice network absolutely SUCKS.  I have a phone with dual-sim chip capacity.. I use Sun for all my texting (cheap) and Globe for my voice-calls.  Using Sun for voice usually turns into one of those, "What?", "What did you say?", "Did you say, Meet you today?", "Huh??" conversations.  Two tin cans with string would work better, I am not exaggerating.  So I didn't even consider Sun for internet access.  If you've used Sun for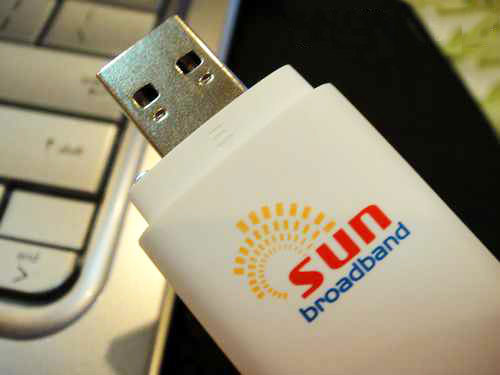 Broadband, leave a comment on what your experience was (below) and shed some light on whether their net access is any better than their Voice plans.  Meanwhile, there may be other lessor networks but I never bothered with them.  When I got here I went to the mall and the only service center represented was a Globe store, so I went with them.  I wanted to have a storefront I could go to locally in case I needed tech assistance or ask promo questions, which in fact I did need at first.  Globe has excellent text, voice and net signals all over the place and is found in any decent or large sized mall.  Very convenient.  For six months I've been very happy with Globe, they provide 4G service (in a lot of areas, not all) and 3G service with a strong signal even when the local power goes out.  I just run my laptop on battery and keep right on surfing.  One other thing to keep in mind is that with Globe, uTorrent is 'throttled'.. which means it's pretty much useless at 14kbps to download a 700Mb file, unless you don't mind downloading for about 2 months to get it.
But two weeks ago I got it into my head to try out the Smart network.  I was hoping to use it in conjunction with another piece of software to get net access at a cheaper rate by sort of 'piggy-backing' the adaptor.  I won't go into all the horrid details but suffice it to say that after some expense and lots of hours trying to make it work, that idea turned into a dead-end.
So now I found myself with both a Globe and a Smart adaptor for net access.  I figured I'd give the Smart plan a try.  Globe offers an unlimited surfing plan for 30 Days at a price of 999P.  Now.. the first thing I had to learn here is that 'unlimited' does not mean 'without limits'.  Each day you have an 800Mb threshold on 'downloads', but you have unlimited hours on 'surfing'.  I know.. surfing involves downloading and I tried explaining that to their customer service but.. for torrent downloads, music-streaming and Youtube video.. it's all considered part of the 800Mb limit.  Once you're okay with that definition, it works pretty good and I rarely if ever go over my limit.  If I do, Globe cuts me off until midnight and the clock starts all over again with fresh access.  That's better than a full 24-hour penalty period since I might go 'over' limit at say 10pm and 2 hours later.. I'm back online.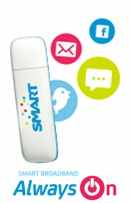 So when I saw that Smart had what 'seemed' like their counter-offer to Globe's Unlimited 30 Days for 999P plan.. but was only charging 400P with a 1,000Mb limit with their 'Always On' plan.  I figured I'd definitely give it a try now that I had a SmartBro broadband adaptor.  I was soon to learn that just as 'unlimited' does not mean without limit.. 'always on' does not mean it will always be 'on'.
First thing.. here in the Philippines, do not expect any uniformity between competing companies.  With Globe, you simply buy 'load' and use that load same as cash.  If you install say, 500P of load you can then use that credit towards a Voice promo, Text promo, Voice/Text promo or Net promo.  Simple.  So since the plan from Smart costs 400P, I bought a card for 500P of load from Smart.  And then the nightmare began.
No matter what I did, I could not get the load to install onto my SmartBro sim chip.  Thinking I'd bought a lame card from the vendor at the mall (fortunately I didn't tear it up or throw it away).. I went online and purchased another 500P of Smart load and attempted to move it to the SmartBro chip.  Same problem, would not load.  I happened to have a SmartBuddy sim chip lying around so I put that into the adaptor and instantly.. load was accepted and I was online!  Sort of.
I'm surfing the net and I begin to notice that the 500P load is slowly diminishing every 30 minutes rather than according to the supposed 30-day Plan.  I did a little calculating and realized my 500P was only going to last me about 13 online hours.  Well.. guess what?  With Smart.. they have TWO types of load.  Voice/Text load which can also be used for Net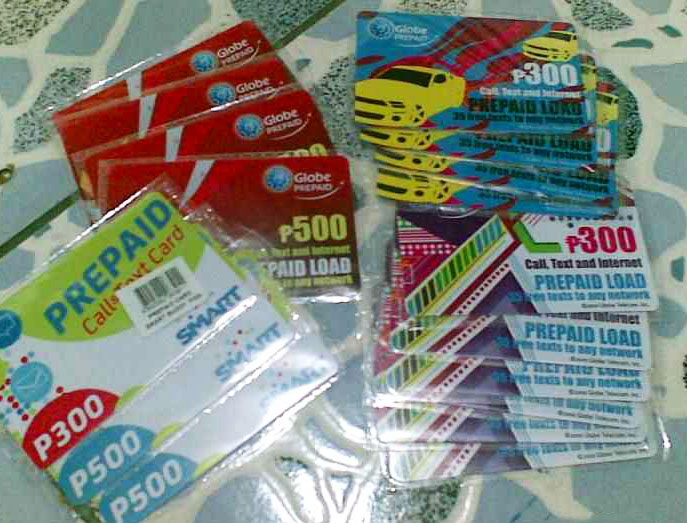 access at 40P per hour.. and they have a separate load exclusively for Broadband credit.  That means the 500P load I put on the SmartBuddy sim chip was not usable on the broadband adaptor except at the 40P/hour rate.  Dammit.
So.. I bought another 500P worth of load, this time exclusively for broadband usage.  The kiosk I bought the Smart load from had no affiliation with Smart, they only sold load cards. (Another reason it helps to have a local service front, like with Globe available.)  I installed that 500P into my SmartBro adaptor, went to their website and got the comparable "Always On" (or so I thought) plan which came with a 1,000Mb limit.
So.. there I am, finally surfing using Smart.  For one day.  I got a text via the adaptor that I had used up my entire 1,000Mb limit.  I didn't see how that could be possible since I only downloaded a 700Mb movie and did about six hours of surfing before going to bed.  But.. I figured it would reset after midnight and I could go online again.  Nope.  Midnight came and went and still no net access.  So I figured they imposed a 24-hour penalty instead and waited 30 hours from when I went over my limit.  Still no access.  Dammit, again.
After a few emails with Smart's customer service it turns out that their 'Always On' plan is nothing like the Globe 30-day plan.  Smart doesn't offer 30-day with a 1,000Mb daily limit.. they said what they meant was, 1,000Mb total usage.. good for 30 days.  Nothing on the site made that clarification and I honestly felt a bit duped.
So.. after all this  nonsense, going back to Globe which worked fine the whole time.
I did, of course, express my thoughts to the people at Smart.  You can read that below which I sent to their customer service representative.  Hopefully this little scenario saves you some hassle when you get here and are picking out a net service provider.  (ISP)
I understand the 'Always On' plan better now, thanks for clarifying it.  I know it 
is Smart's plan and not one you personally created so I don't intend to sound 
personal about it.  You've been very helpful.
One thing you may want to pass on to the marketing department or whoever in 
Smart it may concern is the following as seen from the perspective of 'the Consumer';
As I previously mentioned, Globe offers 30 Days of unlimited net-access with a 
daily cap of 800Mb for 999P.   The 'Always On' plan by Smart does not even come close to that.  
500P from Smart for 1,000Mb only lasted me 1 day.   For what it would cost me to get 
only 2 days of service via Smart.. (1,000P), I could get equal unlimited service from Globe 
for a full 30 Days.  If I were (crazy enough) to reload with the Smart Always On plan for a full  
30 days of service with the Smart Plan, it would end up costing me 15,000P.  
Hmm.. spend 999P with Globe, or spend 15,000P with Smart for the same unlimited net 
access of 30 days?  What would you do?
I noticed that Smart also offers a truer unlimited plan of 5 Days for 200P.  It would take 6 
orders of this plan to cover the 30 days in a month.  That would come to 1,200P 
for the month.  Globe offers the exact same thing for 999P.  What does Smart think 
any 'smart' consumer would do other than switch to Globe and save 201P per month 
for the same service?   Seems obvious.
Personally, I will be  tossing my Smart Adapter into a drawer never 
to be used again except maybe as a backup for 1 day's service if my Globe adapter 
gets damaged.  During that one day I will go to my nearest mall Globe center and gladly 
purchase another Globe adapter because.. compared to Smart it will save me money.  
I'll be getting an equal quality network at a lesser price.  Smart can charge whatever it wants..  
but in a free market society, charging more for the same service package is a sure way 
to lose market share.
Thank you for your prompt customer service.  As for me, I'll be doing the 'smart' thing 
and not renewing.
 Henry V.
Henry V.
www.lifebeyondthesea.com
Since 2012 I've been traveling through various islands of the Philippines as a full-time Expat and spent 1999 living in Vietnam.
Share with me my ongoing adventures of life in the Philippines. Hopefully you find my observations helpful in your own adventures.
— Reekay