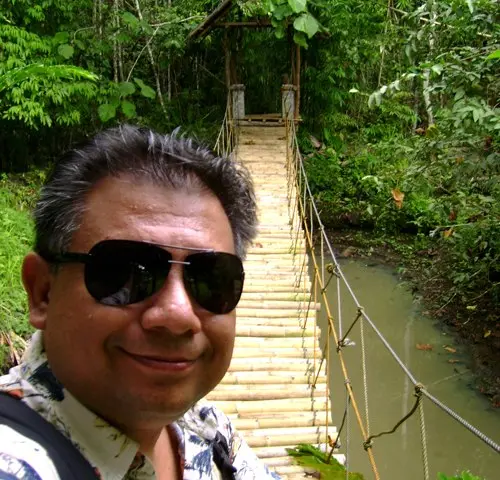 Month of JULY – 2013  This is one page per month devoted to the more personal experiences related to my life in the Philippines.  I'll toss in some photos & video links as needed for emphasis so.. no telling what you'll encounter here.
—  Henry 'Reekay' V.
Oh, subscribe using the E-mail box along the right-side of the site to know when I update with a new entry.  Many of the photos here enlarge if you click on them. 
(in reverse chronological order.. that means, most recent stuff is here on top.
[07/12/2013] —  Wow.  As of yesterday on the 11th it has now officially been exactly one year since I landed here in the Philippines as my new home!  And the crazy thing is that I feel as if I've only been here maybe 3 months.  I look back on the many places I've seen, the people I've met.. I am just amazed.  Part of me worries any second I'll awake and find out it was a dream.  But nope.. I'm in the Philippines.
And how I spend my time has even gone through something of an evolution.  When I first arrived last year the first order of business was getting settled into my studio and becoming familiar with the islands of Mactan and Cebu.  I met some people and pretty soon my evenings were filled with time either at the local dance clubs or walking the streets at night as is my habit.  A habit I'm trying, sort of, to curb but it hasn't been easy since I'm a nocturnal person.  
After about 6 months as I'd done some exploring of the nearby islands was when I discovered Bohol and fell in love with it immediately.  I just knew I had to move there and in March of 2013 I moved my accumulated belongings across the ocean to my new neighborhood on Bohol.  Moving from the small town of Basak, Lapu Lapu on Mactan to a province set in the jungle outside of Tagbilaran proved to be just what the doctor ordered.  This was the tropical life I'd had in mind when I first thought of moving to the Philippines.  With a home all to myself surrounded by jungle and a small village of neighbors my days and evenings became a bit more tranquil.  
It also had it's adjustments to get used to.  On Mactan I could just walk two blocks and I was ready to grab some cheap transportation to anywhere I wanted to go.  Walking my groceries home took maybe 4 minutes.  But now, 3km (mile and a half) into the jungle with no transportation and no public transport available I at first felt somewhat stranded.  I mean.. really stranded.  As in, "How the hell am I going to get groceries in a few days?" stranded.  Fortunately a helpful neighbor offered to let me know when they were driving to town and I would hitch a ride "into town" and get what I needed.
But, thankful as I was I didn't want to become an inconvenience to them and I came to one, inevitable conclusion;  until I could purchase my own vehicle of some sort.. I needed to find out if walking to town was a viable option.  I'd been paying attention to landmarks along the jungle so I could figure which forks in the road to take on the unmarked paths leading to home.  Finally, one day I asked the neighbors to leave me in town so that I could walk my way home.. in the dark.. through the jungle.
Immediately the reaction I got from the neighbors was that it was an insane idea.  Once they realized I really planned to be doing this their reaction went from puzzlement to fear.  Even I began to wonder if perhaps there was something in the jungle at night I should know about.  But other than vague references to night cobras, ghosts and bandits that 'might' be out there.. nothing substantial shook my resolve.   And so I walked home alone through the jungle at night, pretty sure of the way and it was the best thing I ever did.
Not only was the sky absolutely amazing with all the stars, but the very experience of being 'out there', alone, no electrical lights in site.. just jungle noises from birds and bugs as fireflies hovered in the trees every so often.. it was utterly surreal.  There was a full moon out my first night, but as time went on I eventually did the 'jungle road' on moonless nights.  At first with a flashlight and later, in near complete darkness after allowing my eyes to adjust.  Just the sound of my footsteps in the night, now a part of the jungle in the dark.  I still enjoy my walks and in fact will do the walk later this evening from town.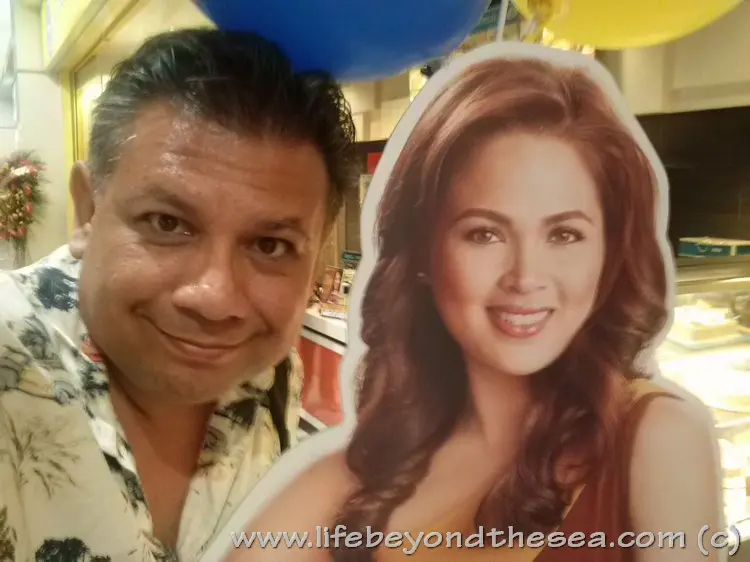 Taking that leap of faith opened up my perimeter of options.  Now I can get to the main terminal and catch a jeepney to Panglao and spend the day at Alona Beach whenever I please.  I get to the ICM mall where I can catch a movie or use the net cafe's faster internet.  But as much as I do really love my evening walks I know I'm pushing my luck.  I've started using two alternate routes to avoid anyone who might be laying in wait.  I carry a baton during my walks as well.  But pretty soon here I will either be getting a multi-cab or motorcycle so that I can begin to really explore as much of the island as often as I want without the schedule of the jeepneys limiting me.
When I'm home I enjoy spending my time cooking, being online and as of late I've been a bit behind in new articles with my focus on sharing my experiences via online video.  I will be getting back on track with articles and I have new photos to share soon so expect those in the next week.  Meanwhile, my Youtube Channel has many of my latest excursions and personal thoughts about what life has been like.   So be sure to visit there and 'subscribe' to get the latest videos as soon as they're online.
As for my love life.. well, no major changes really.  I'm still single and am very happy with that for the time being.  I'm in no hurry to get married, at least another two years out is the soonest and perhaps longer if that's how it turns out.  I'm enjoying meeting some wonderful women little by little now that I've kinda learned my lesson from Mactan how too much of a good thing can get really,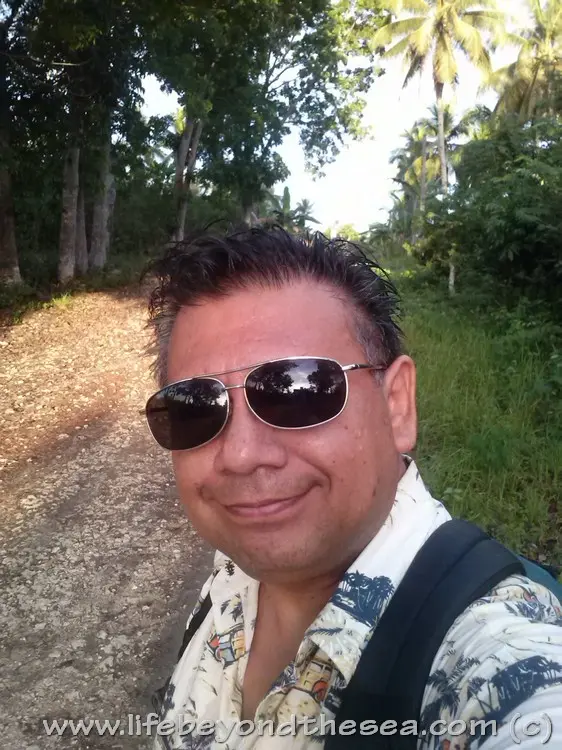 really hectic.   Having my hide-away in the jungle has done much to bring my social life back into a manageable  balance.  
So what lies ahead for the coming year?  Ha!, I can only guess!  I am finding myself meeting with some of you readers kind enough to invite me to other islands so a bit more exploring has been fun.  I have new ideas in the works related to the website here and other writing projects I am slating time for as well.  But in the midst of the various things I find myself doing on a daily basis, what I can say is that I am simply very happy.  I'm happy I came here, glad I made it my new home from the very beginning and enjoy each day as it comes.  I love the pounding rain.  I love the beautiful, clear beaches and skies.  I enjoy the people I meet both expats and local Filipinos.  I'm slowly learning to cook some Filipino dishes and have come to appreciate the value of a good siesta once in a while.
I'm looking forward to what comes and I'll share it with each of you here so, stay tuned.. there's more to come!
Henry 'Reekay' V.
www.lifebeyondthesea.com
About Me.. In 2011 I made the decision to move to the Philippines within a year. Since 2012 I've been traveling through various islands of the Philippines as a full-time Expat. (Mactan, Bohol, Panglao, Moalboal, Dumaguete, Bacong, Boracay, Cebu) I recently spent the year living in Ho Chi Minh City, Vietnam.
Share with me here my ongoing adventures of life in the Philippines. Dating, vlogging, cooking, traveling and sharing the information with you needed to make your own plans for living as a full-time expat in Southeast Asia.
— Reekay