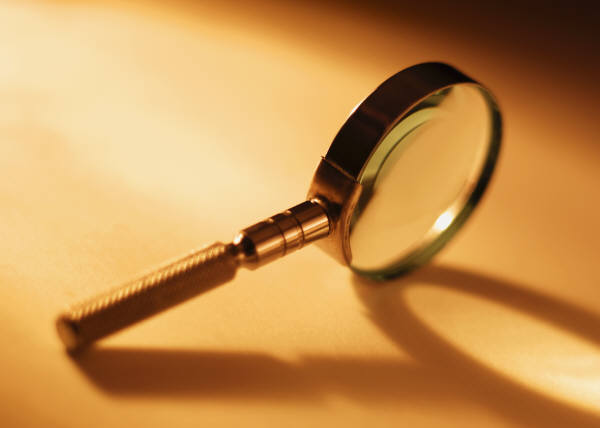 Today's question from a reader hits on the issue of finding a good Filipina for a wife.  What is the best approach?  Where to look?  How to go about the dating process?  These things and more we'll be taking a look at in this segment.
 Question:  
"I've read your numerous valuable articles and I'm now planning to visit the Philippines.  I like your web site and I want your opinion.  I'm single and planning to visit Cebu.  I plan to seriously go slowly and take my time and be very selective who I choose to  date.  I'm not into any night clubs or girly bars.  I'm looking for the real thing and that is why I'm avoiding the internet relationships completely.  I plan to meet a special young lady face to face by visiting numerous retail & commercial businesses and just being a nice friendly person with every one I meet and see what responses I get."  
"I've been to the Philippines several times and on my last visit, I felt like I was a Hollywood movie-star the way  young women looked at me in my hotel, in the restaurants and in the retail businesses.  I discovered that meeting someone on the internet was a complete  waste of my time.  It is so easy to meet single women in the Philippines face-to-face.  The young ladies where almost falling at my feet when I was last in the Philippines a couple years ago.  It's almost like a candy store wherever I went.  I'm planning to visit Cebu maybe for a month or more.  Maybe meet a special young woman in Cebu.  Take my time and get to know each other.  If  we become best friends, then maybe after 6 months, if she is the woman of my Dreams, I'm seriously considering living on super scenic, laid back, peaceful Bohol island.  My goal is to live at least two hours by sea away from my woman's family and relatives in Cebu."
"On the other hand, my main focus is finding a home and living on Bohol island full time and just visit Cebu by ferry anytime for fun and shopping.  My question is, am I doing the right thing by going to Cebu city initially for several months  &  looking for and meeting a good woman & best friend in Cebu first before going to Bohol island?  Since I am seriously considering living full time on Bohol in the near future and want to get to know the island, what order should I do this in!?"
"What is the possibility of my  meeting a good-hearted young woman on Bohol island compared to in Cebu?  Should I stick with Plan A and meet someone special & get married, and then move a safe distance away from her family and relatives?  Or should I give some thought to Plan B and go directly to Bohol and meet  a good woman in the Tagbilaran  area of Bohol island?"
"You have some Good advice about some very important things and I just want to get your opinion.  Anything that will cut down my learning curve I will greatly appreciate.    Also, is there any particular restaurant in the  Tagbilaran area  that English speaking foreign residents congregate at weekly where I might meet some new future friends and neighbors  on Bohol island?   I like the idea of living full time on scenic  laid back Bohol Island and then take the fast ferry to Cebu sometimes for shopping/fun and then return by fast ferry to my future home on Bohol.  It's a dream today, but it does make good sense to me, because I prefer the countryside 100%  and  only visit the big city whenever I wish.  I will appreciate any information you can give me.  My goal is to completely reinvent my life and the Philippine islands are the most affordable US-friendly, English speaking, super scenic country that seems to have everything I need or want  to live every day of the rest of my life as a vacation day with my future family and good friends in the Philippines.  Thanks  Henry!" — From D.A.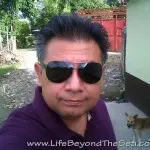 Henry:  Hello D.A.,
Well, first let me say that you are so on-target already with the way you are looking at your transition to life here. It's something of my goal with this site to help more guys come to the conclusions you've come to on your own. My strong advice to anyone new to the Philippines is;
Take it easy, go slow. 

Know what you want. 

Have a plan.
So let me congratulate you first on having your head on straight about the Philippines. This place is intoxicating and too many guys lose their balance (and their money) by not thinking it through or being unaware of what's out here, good and bad.
There are pros and cons to each plan you talked about.  So let's take a look at each;
Plan A — Meet a good woman in Cebu and move her to Bohol.
Okay.. with this plan, here are the 'pros';  There are plenty, plenty of good women in the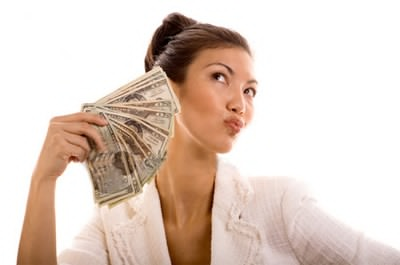 Cebu/Mactan area.  Especially in the poorer areas of Lapu-Lapu.  And in downtown Cebu also. However, being the 'big city'.. the scammer-women are mixed in to a high degree and only time will sniff out their agenda.  Another plus is that if you move her to Bohol, you'll always have some distance to keep her family from just dropping in asking for money on a moment's notice.
Now, on the down side.. if she's one of the good, responsible girls working in the mall that you mentioned you're interested in, you'll run into a few issues.  For one, that job was a minor miracle for her to get and she's most likely the chief breadwinner for her family.  So expect that she's not going to give up that job easily, maybe not even until after you're married.  From her perspective, you might flake out on her after she quits her job and then she's left hanging with nothing. The good thing is that she won't be so in a hurry about the relationship.  She will be willing to take her time getting to know you. Unlike the scammer-women, who are looking to have a very quick payoff between the time they flatter you and begin asking for a new phone, rent money, food money, etc.  Another thing, and I don't think this will be a problem for you, but the Filipinas with their own income and independence need a bit more romancing and courting. They are very interested in marriage with a foreigner, but because they have a bit of security already, they are more likely to want to see that you truly are serious and not just some fly-by-night 'sexpat' blazing through town for three weeks.
So, if you really find a gem of a girl who fits everything you're looking for.. you'll need to take the time to hold off on the sex, meet her parents, spend time with her whole family and properly court this girl. Do this and you can have any girl you want here for a wife.  I think you already know this.  But so many guys just kind of go-thru-the-motions in a rushed manner to get her in bed and these Filipinas can sniff that out.  Despite the high demand for foreigners, too many of these girls know a girl who got used and tossed by some foreigner who promised everything.. and then bailed once he got her in bed.
On a side-note, to any men just interested in meeting Filipinas for some sex and fun during your visit here; I'm all for that.  My only thing is, be up front about it.  There are plenty of Filipinas here who know 'the game' and are totally on-board with some non-committal sex in exchange for a week or so of being your vacation 'personal tour-guide'.  I'm not talking about Pros (though the semantics are the same).  I'm talking about otherwise, everyday, cute girls who have nothing else going on who, when asked up front, "Hey, you and I seem to get along.. I'm only here for a week, how about you hang out with me for a few nights and we go some places?, my treat."  Now, in your home country most girls would get offended.  And there's a small chance that will happen here too.  But here there are lots of girls who will respond, "Can you wait while I get some clothes packed?"   These type of girls are out here.  I know, just trust me on this.  What I am against is leading a good-girl on with false promises of a relationship/marriage, having sex and then leaving her broken-hearted when you disappear.  That's just not cool in my book.  Life is hard enough here without adding sorrow to some girl's hopes and dreams.  Makes it harder for the guys who ARE serious to have any credibility.  So, if you want to date on a serious level.. tell them.  If you just want some short-time fun, no strings attached.. tell them.  That way everybody is on the same page with the proper expectations.
Plan B — Move straight to Bohol and find a good woman locally.
The first positive with this approach is that you can begin right away to explore Bohol's geography and take your time finding your ideal place to retire long-term. There are the beach areas, tourist areas (Panglao), the inner province areas, the city areas of Loon and Tagbilaran and the northern end of the island.  By moving here unattached, you can find a temporary place to stay as you explore with sandals-on-the-ground at your leisure.  But trying to find your perfect spot with the little Missus tagging along that you found in Cebu.. and you're likely to end up making compromises if she doesn't like the same places you like.  However, if you find your perfect retirement place first and then meet a woman on Bohol.. when things get serious you can tell her, "This is where I'm going to live. Do you
want to be a part of that for the long-term?"  Ever shopped with a woman for a dress or a house? Then you know what I mean. Much better to find where you want to retire first, and then find a woman who is on board with that.
Another positive is that Bohol is a much cleaner and relaxing place than Cebu.  No two ways about it.  You'll be enjoying the tropical life, not enduring the 'city' life of smog, trash and crime. It's on Bohol too.. but to a far lesser degree.  It's like comparing Mayberry to downtown Los Angeles.  And, as I do myself.. every so often when I want some 'big city' action.. I jump on the ferry and in 2 hours I'm back in Cebu for a few days.
On the down-side, if she was born and raised on Bohol then her family is likely to be only a Jeepney ride away. I'm sure you're already familiar with the challenges that can bring regarding borrowed money and loss of privacy.  Now, the good thing is that many girls I've met here came here to work and their family is one or two islands away.  So with a bit of patience you'll easily find one of these girls.  Another minor thing to consider is that dating two or more women on an island as small as Bohol as you are trying to narrow down who you're going to get serious with.. good luck trying to keep them from finding out about each other. ha!  You and I know it takes time to make a long-term relationship decision.  These girls are on the fast-track to marriage.  See my video on Jealous Filipinas if you haven't already. Here, they just do not accept the concept of a guy dating several women at once. If you aren't exclusive to them right away, they will give you hell over it. So, on an island as small as Bohol and with the ICM mall or Panglao being the main areas to take a girl.. your best bet is to date just one girl at a time when looking for a wife.
Now, on that note.. do what I've done for years. I always dated just one girl at a time in the States. But when I met a new one, I gave it 2 months. Most times within a few dates or weeks I just knew she wasn't the one for me and either she or I ended it, usually on a good note. Then.. off to the next candidate.  If she made it past the 2 month mark, I reviewed how things were going at the 6 month mark.  By then things were kinda 'serious'.  And if they make it past 9 months.. you just might have a 'keeper' on your hands.  So consider using that approach here for serious dating with finding a good wife as the goal. Even when you find the right one.. time invested is a good thing.
I am confident that as long as you stick to your intentions and keep your eye on the horizon, you'll find yourself the totally perfect woman to be your wife.  Never a perfect woman, but perfect for you.  It's just a matter of staying focused. Because on any island here, there are those dangerous 'cuties' who will use their best mojo to get you into their web just to bleed you out financially.  Remember, you're always in the best position to bargain when you're the one willing to walk away from the deal.  Don't let the gold-digging bad-apples tell you what they want or "how its gonna be".  If you get any of that nonsense, just walk away.  Stick to the plan and get that woman you have in your mind.  She's out there, just take your time finding and courting her properly.  Your 'future' Self will thank you for years.
Henry "Reekay" V.
www.lifebeyondthesea.com
www.phsurvivalguide.com
Since 2012 I've been traveling through various islands of the Philippines as a full-time Expat and spent 1999 living in Vietnam.
Share with me my ongoing adventures of life in the Philippines. Hopefully you find my observations helpful in your own adventures.
— Reekay