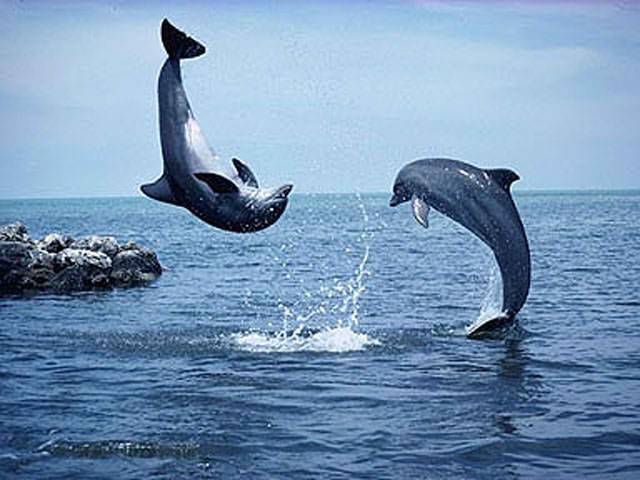 "If there's one thing in my life that's missing..
It's the time that I spend alone..
sailing on the cool and bright clear waters.
Lots of those friendly people..
They're showing me ways to go.
And I never want to lose their inspiration.
Well I was born in the sign of water..
and it's there that I feel my best."
—  'Cool Change'; Little River Band
As I mentioned in a recent diary entry I have made the decision to move from tiny little Mactan Isle to the only slightly larger island of Bohol.  I knew within a few hours on Bohol that it was the place for me.  Today around 4pm I went from having nothing in particular planned to suddenly scrambling for a shower and grabbing a taxi to meet up with a new girl I'd been texting with since the day before.  As my taxi made the turn onto the main road, the sunlight came in from the west and this song, 'Cool Change', came on the taxi's radio as I began the trip to Cebu.
Strangely enough, I haven't heard this song in probably 20 years.  Yet in just a few seconds I recognized it from my high school days.  As the sun began to edge toward the water's horizon and I was crossing the bridge from Mactan to Cebu, I looked out across the bay into the ocean and took in the lyrics.  Perhaps for the first time I really 'got' the meaning in them.
After my amiable breakup with my girlfriend last month, my first reaction was to restore that sense of companionship with a new relationship.  So I started dating with a relationship in mind.  After quite a few dead-ends there I then thought that perhaps I should take a breather from the whole 'relationship' thing and see just how much superficial mischief I could get into given the plethora of women here.  This then lead into a  three-week binge which left me drained in every possible manner.  I ended it exhausted, both mentally and physically.  I'd filled my cup over and over and I just couldn't take any more without completely losing control.   Thus, the most reasonable thing to do at this point was to take a self-imposed sabbatical.  Withdraw socially for the most part and only visit with the friends closest that I trust.  It was just what the doctor ordered.
Once I kinda-sorta had my head on straight, I began to attend to some work I'd left neglected during the mayhem.  Still trying to catch up even as I speak.  With a relationship now thoroughly off the table, companionship without any commitments was the new objective.   But then.. I made that trip to Bohol and that changed everything.
Now that I knew I'd be changing my locale by an entire island completely separated physically from either Mactan or Cebu (those two are connected by 2 bridges).. suddenly everything went into a whole new focus.  It's no secret that I'm just crazy for my buddy, Kristine.  It's one thing to hold out some hope the first few months, but at some point you just gotta appreciate a good friendship for what it is and leave it alone.  Now that I'll be moving to Bohol, I can still maintain my friendship with her online while moving on to whatever is next.  As for Mactan and Cebu.. I know I'll be back for visits.  If for nothing else I need to show up at the immigration office on Cebu every two months.  Plus I still care for Delia immensely despite the circumstances so neither of these islands is completely off my radar any time soon.
What Bohol has that Mactan doesn't is a whole lot more province greenery and lush, natural beauty.. yet with the conveniences of civilization without the urban blight that is prevalent in downtown Cebu.  It is, for me, the best of both worlds.  Add to that some beautiful beaches with public access and some interesting tourism spots and I'm all signed up for what Bohol has to offer.  Now, it's not for everyone.  Me.. I'm looking forward to living out in the jungle area of the province just outside of town.  I really don't want to live in town despite the logic and convenience it offers.  I'll get me a motorcycle and take on the inconvenience of going a few miles on bumpy roads so that I can enjoy the seclusion and nature that only the province can give.  That's just not the kind of life many Westerners are prepared for.  It takes a certain amount of chutzpah to disassociate from the convenience of 'town life' and go a bit more rural in a foreign country.  But I grew up at the outskirts of town in the States, out in the 'country'.. miles away from the nearest movie theater or grocery store.  Province life is a bit more exaggerated than what I grew up in.. but I'm looking forward to it.
So getting back to this date and the song.
If I'm leaving the island and I can't stand long-distance relationships.. then why I am I jumping over to Cebu to have dinner with this girl and her Aunt?  After all, it would be a dead-end since I plan to be gone in March.  I wasn't even meeting with her in hopes of some quickie and a good-bye either.  No, this one caught my attention because as it turns out.. she lives in Bohol and just happens to be here for the month visiting her Aunt in Cebu.  Ahh.. now the pieces fall into place.  If things go well today then maybe I'll not be arriving so completely on my own without a friendly face to greet me when I make the move to Bohol.  That's presuming things go well on this date.  Anyone who has dated knows that such first-dates often begin with high hopes and end with a deflated dream.  But I figured I'd give it a chance and at least say that I tried.
After meeting her and her Aunt at the mall we made our way to a somewhat  quiet venue for some dinner.  Long story short, the two of them upon hearing I had no family here, invited me to her family's home for three days in Bohol to spend Christmas with the whole family.  With 6 brothers and sisters plus visiting relatives I figure it's gonna be kinda like my Christmas'es back when I was a kid with all my cousins.  Being as how I (still) didn't have a viable Christmas plan put together and the prospect of ending up in a dimly-lit, smoke-filled karaoke bar with a skeleton crew on Christmas eve was looming in upon me fast.. I couldn't thank her enough for her generous hospitality.  So.. this year it looks like a Tropical Christmas in Bohol for me.  (snow not included)
I still have no desire to end my sabbatical though.  To prepare for this leap to Bohol I am preparing with a step back.  I'm pulling away from the chaos of hedonism (for now) that awaits me every time I step into town.  I'm keeping a low profile and trying to get what few ducks I have back in a row so that I can have a smooth transition in March.  In fact, if things go as anticipated I may even be moving to Bohol as soon as February.  It's been one turn after another these last six weeks.  But taking some time out for some calm aforethought makes me feel a bit more secure in making this move.  I'm sure I'll stay out of trouble the first month as I get settled in.  Fairly sure, anyway.
So, as I listen again to "Cool Change" by the Little River Band, I am thinking about the fast-boat ride I took from Cebu to Bohol for about 90 minutes.. surrounded by blue ocean as it pushed forward to my lush, green destination.  They say I was born an Aquarius due to my birth-date in February.  I don't give astrology much credence but one thing I know for sure.. my best ideas always seem to come to me when I'm in, on or near the water.  In just a short time I'll be crossing the water yet again to a whole new adventure and I can hardly wait.
Henry V.
www.lifebeyondthesea.com

Since 2012 I've been traveling through various islands of the Philippines as a full-time Expat and spent 1999 living in Vietnam.
Share with me my ongoing adventures of life in the Philippines. Hopefully you find my observations helpful in your own adventures.
— Reekay