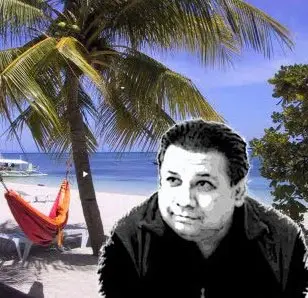 Month of NOVEMBER – 2012 Every so often I feel like sharing some short item I have on my mind but it's not enough to write an entire article about.  So, I decided to create a 'stream-of-thought' online diary, one page per month.  I'll toss in some photos & video links as needed for emphasis so.. no telling what you'll encounter here.   Oh, subscribe using the E-mail box along the right-side of the site to know when I update with a new entry.  My mind is always spinning so.. try not to take anything I write here 'too' seriously.  And if (when) I happen to post here while somewhat intoxicated.. pay even less attention.  — Henry V.
(in reverse chronological order.. that means, most recent stuff is here on top.)
[11/30/2012] —  Ever get into a 'funk'?  I'm sure you have.  Those times when everything is going fine and yet all because one ONE single thing.. nothing seems good.  Nothing seems worth doing.  'Vanity, vanity.. all is vanity.  There is nothing new under the sun.'  Well, for the last two days I've been trying to fight off this funk and I just can't scrape it off.  Can't get focused.  And it's no mystery, I know what threw me into this funk in the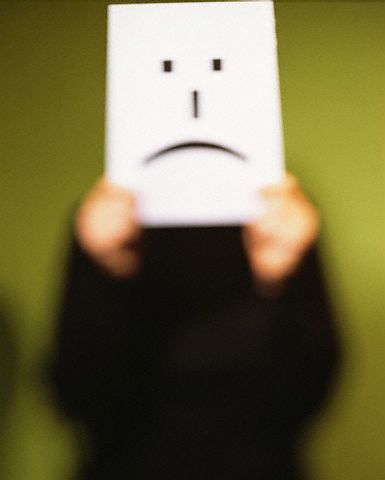 first place.  The real question for the last 48 hours has been, "How do I break free of it?"
A few good meals didn't do it.  Talking to close friends didn't do it.  Analyzing the situation logically didn't do it.  Not even getting extra sleep had any redeeming effect.  When repairing computers and nothing else will remove a stubborn trojan or virus sometimes the most efficient thing to do is 'baseline' the PC.  Strip it down, rebuild the O/S and reboot to a new beginning.  Well, now that all other attempts at shaking this monkey off my back have failed it's time to just reboot.  As in, surround myself with music so loud I can't hear myself think and just to make sure of the job, add copious amounts of alcohol until I forget how to even spell 'funk'.
Now, I'm not much of a drinker in all reality.  Two beers is my usual nightly limit.  Margaritas, on the other hand.. five or six of those have gotten rid of the funk-monkey in the past so, should work again.  Problem is, things get kinda weird after that fifth margarita.  Nights like tonight I view margaritas as more like over-the-counter medicine.  Just like cough syrup.. but, 'funk syrup' to remove that nagging funk that keeps you up late at night.  Not recommended for solving all of life's ills, of course.  But when a funk just will not go away by any other means, some spirits seem to do the trick just fine.
Problem is, until I actually drag myself to the club I am still in the clutches of this funk.  I really don't feel like going.  I feel like just curling up on my bed and going to sleep.  So that's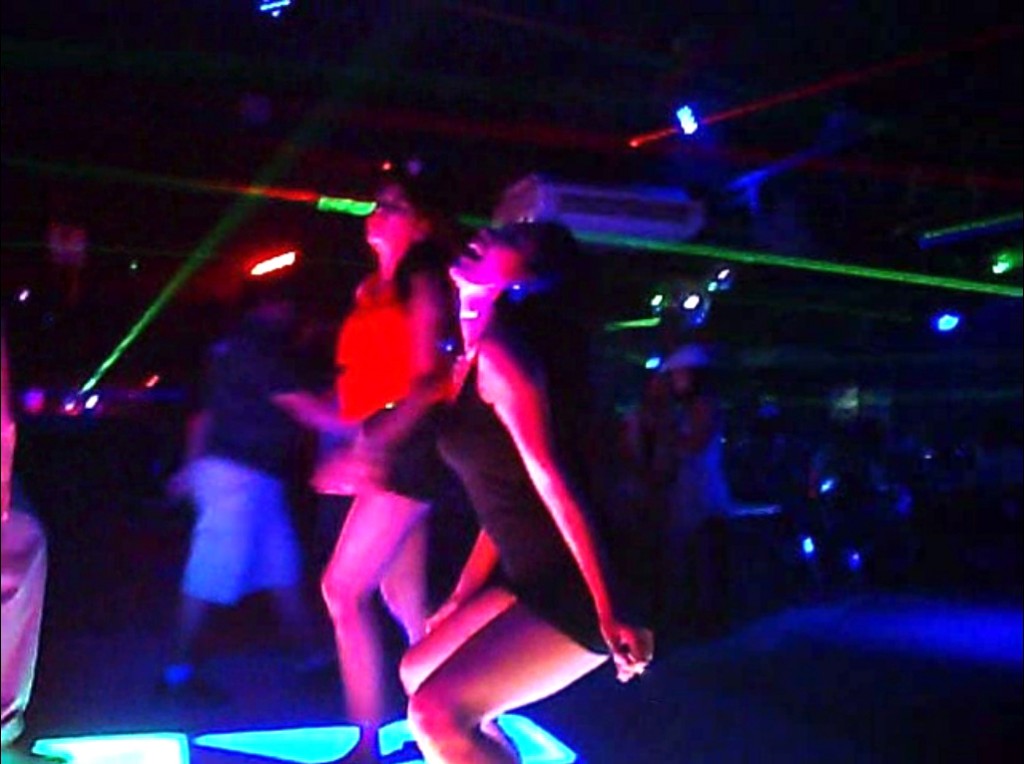 what I did instead for the last few hours and four hours the day before.  I know I should get out and have some fun but.. just not in the mood for fun.   I'm not even in the mood to get dressed properly.  I'm not even in the mood for bacon, that's how deep into this funk I am.  And yes, you guessed it.. all because of a woman.  Pitiful, eh?
Well, I can't go on sleeping my way through the afternoons and sludging myself through life's requirements upon me.  I need to snap out of it.  Somehow I need to get myself from here to a club and make a clean break for it.  After an hour of sitting at the edge of my bed, texting a few friends for encouragement.. I finally got myself showered.  Even my ex/gf was telling me to get my ass into the club, meet some women and 'get lucky'.  But I just don't feel like it.  Showered, I finally got myself dressed.  Nothing I wore seemed like the right outfit until I told myself, "Everyone there is gonna be drunk by midnight.. what I'm wearing is the last thing on their mind at that point."  Yet I'm still procrastinating at 10:40pm.  Here at the keyboard instead of getting into a taxi.
Damn.  You'd think I was being hauled to the dentist for a root canal.
So.. I'll go.  I really don't 'want' to.. but I know I 'need' to.  My thoughts are my own worst enemy right now and I gotta put that woman out of my mind even if for a few hours or I'll go bat-shit crazy.  Like I said in an earlier article, "You can't help who you fall in love with."  It's true.  I don't want to think of her, I just want to move on and get on with the way my life was prior to accepting the fact 48 hours ago that it'll never happen with her.  So.. I'll go, but under protest.  I'm convinced I'll have a terrible time because I am just NOT in the mood.
Okay.  Enough stalling.  "To low expectations."  Signing off, will report back later.  Unless I piss off some really big Filipino in a drunken frenzy and wake up in the local jail.  But I don't think it will come to that.  They'd have to catch me first.
[11/27/2012] —  Lately, this song keeps coming back to me, both in my mind and on my iPod playlist..
Like a ship without an anchor
Like a slave without a chain
Just the thought of those sweet ladies
Sends a shiver through my veins
And I will go on shining
Shining like brand new
I'll never look behind me
My troubles will be few
'Goodbye Stranger' — Supertramp
Yah.. it's been like that for over 3 weeks now.  And I'm getting exhausted.  No one to blame but myself though.  Can't say I'd have done anything different had I been given the chance.  But I almost need a break from myself.  Since that's not possible, then I'll just have to make a concerted effort to stay indoors and buckle down to a less hectic schedule.  My recent video was a big hit with the people at Chicago Joe's and their webmaster-girl said she'd introduce me to some of her cute, single friends this Friday at the club's 2-year anniversary party.  Kinda hard for me to turn that down so, I've got between now and Friday to let my body recuperate from this pace I've been keeping.
But.. I guess that's how it can be when you're single.  When you're married or in a steady relationship there's a reason to stay on a 'normal' schedule like other humans.  But when on my own recon, I eat when I remember to (
thank goodness Kristine sends me text to jar my memory to eat every so often
).. I only sleep when I'm dead-tired after 20+ hours.. and I might be grabbing my camera and out the door on a moment's notice at any time.  I enjoy it, or I wouldn't do it.  But the whole 'sleep' thing is really getting in the way of my activities.  I had plans to go to a resort yesterday (see earlier post below).  But I was lucky enough to be alerted I was being scammed.  It turns out the woman who invited me there was charging me triple the actual rate for the resort room and planning to pocket the money.  Now.. I don't fault anyone for trying to make some extra cash.  But I'm not about to volunteer for getting fleeced in the process.  So I cancelled and went on about my business.  I even found a nice mini-resort locally on Mactan.  Now I just need the right lady-friend to take there for an overnight getaway.
Meanwhile, Michelle has just kind of drifted off.  No 'goodbye', 'I'm bored' or 'Screw off' or anything.. she just kinda drifted off to less communication than we had before she said she wanted to hang out more often.  Oh well, not gonna force her into anything or waste time chasing a moving target.  I'll see what happens Friday at Chicago Joe's, but other than that I'm taking a brief break.  Some full, 8-hour sessions of sleep would be my idea of a vacation right now.  Plus my moto-scooter is just about paid off so I want to start messing with that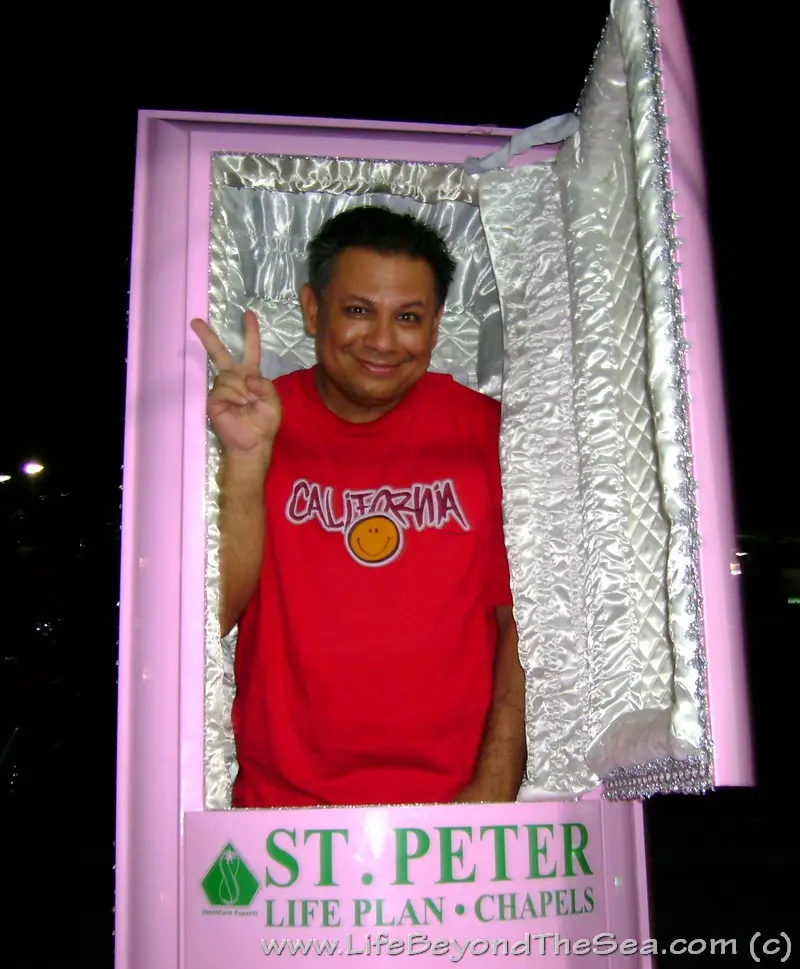 and become more mobile.  Mobility equates to more adventures.  Although just last night a motorcyclist was killed at the end of my driveway where it joins the street.  Yah, that close to home.
There are no enforced rules of the road here.  Everyone just uses their horn a lot to say, "I'm coming through, get outta the way."  That's the essence of the system here.  Maybe deep in the big cities like Manila they use real traffic rules.  But even in downtown Cebu it's something of a free-for-all similar to cities in Mexico.  But here, on podunk Mactan??.. no rules.  No lines in the road.  No crosswalks.  No signals.  I almost got nailed walking across the street the other day by a motorcycle who cut through the oncoming lane to make a left-turn.  Even as a pedestrian you gotta be really aware.  Staring at a pretty girl while crossing the street can be lethal.
Even though it's only 10:52pm, I absolutely must call it a night.  Usually this is break-time for my end-run session late into the night but.. 'no mas'.  I'll be productive in the morning and see what new adventures the next day brings.  Around here, it's always something, or someone.. new around the next corner.
Now some they do and some they don't
And some you just can't tell
And some they will and some they won't
With some it's just as well
You can laugh at my behavior
That'll never bother me 
Say the devil is my savior
But I don't pay no heed
And I will go on shining
Shining like brand new
I'll never look behind me
My troubles will be few
'Goodbye Stranger' — Supertramp
[11/19/2012] —  Well, I suppose I'm kinda, sorta proud of myself today.  For the second time in my life I turned down an offer from two women who wanted my services at the same time today.  The whole thing started last week.  I won't go into all the details, but in a nutshell I just didn't trust the girl suddenly wanting to include her friend after our little escapade last week.  (Don't bother looking for her picture on the site.. it's not posted.)  All I know is something in my Spidey-sense was telling me this was one of those major drama-session Pandora boxes just waiting to fly loose into total chaos if I opened it up.  I told them it wasn't gonna happen, the friend would just have to settle for the other girl's account of how it went the first time.  Good thing they are in Cebu.. won't have to deal with that whole 'awkward' thing bumping into them here on Mactan.
 The previous time I turned down this sort of (sordid) offer was from two sisters.  Well, technically they were half-sisters.  But I turned down those salacious sisters for a reason easier to define.. I just didn't find the half-sister attractive.  To be honest, she was so insane about the idea she kinda scared me when she mentioned bringing a back-pack of 'stuff' she'd need for the weekend we were supposed to have together.  That was it for me, I cancelled that action and never looked back.  It's probably the reason I'm in the Philippines now instead of locked up in some basement to this day.
Meanwhile, with local weather.. it's been raining a LOT today and tomorrow, the 20th, is the beginning of a pre-Christmas type of holiday here in Lapu Lapu.  Kristine had told me about it last week.  With or without I'm planning to check it out during the day.. I'm just hoping the weather doesn't include more rain.  Not just for me, mind you.. but  because I know that many of the locals depend on these festivals to make some extra money selling stuff in the streets nearby due to all the added foot-traffic.  The streets in the Marketplace will be cordoned off from vehicles so it's a pretty big event.  Kinda like a mini Mardi Gras.. but without the beads or public wantonness.  So.. hoping for a nice sunny day so everybody can have a good time.  I'll take my cameras to grab the action to share later.
Been working on some local PC repairs as well today.  It's not looking good for one of them, a desktop.  This thing is so old (how old is it?).. it actually has the letters IBM on it and is running a 35Gb hard drive with only 500Mb RAM.  It's pretty much done.. too ancient to put new parts into it.  Time to make a bbq out of the case or something, it's computing days are over.
I got one short text from Baby so.. she's not in jail.  But meanwhile I needed my place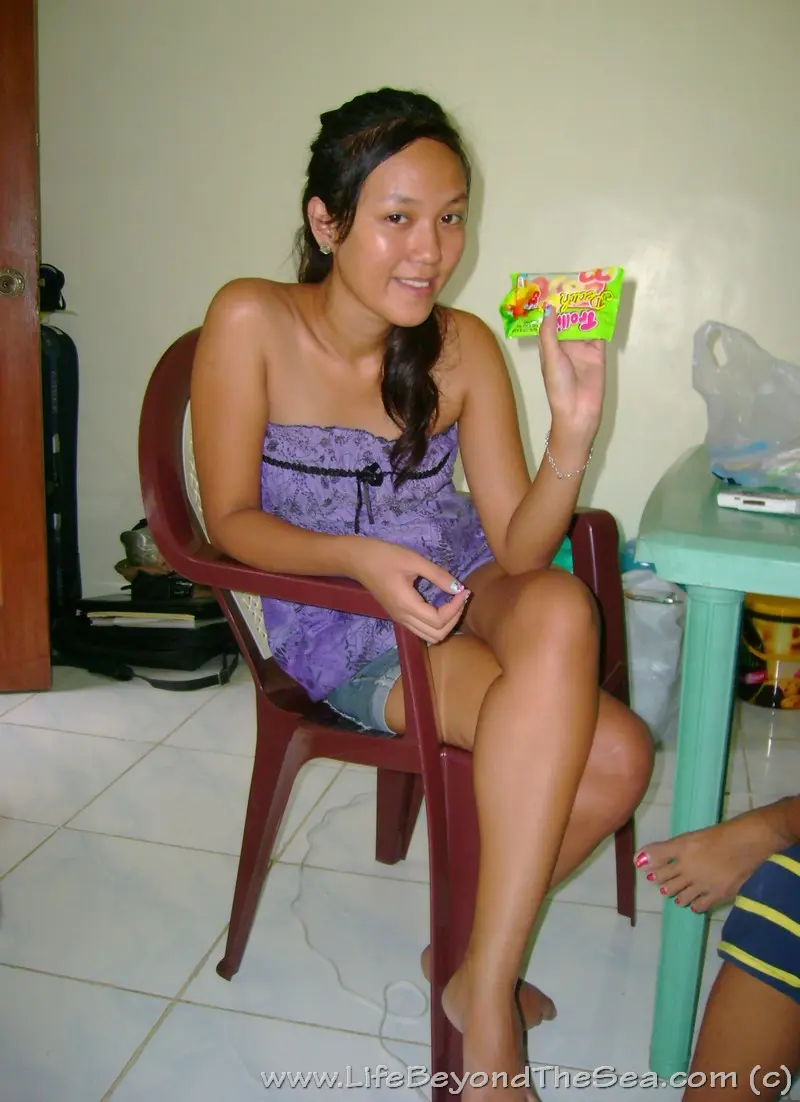 cleaned up so Kristine and her friend were kind enough to help me out, she even cleaned the inside of the fridge.  Afterwards we set up a Facebook account for her friend who came with her to help out.  Still gonna have Baby do the laundry though.. I'm thinking her money-making idea has something to do with this festival tomorrow.  I'll keep an eye out for her when I go.  She still owes me laundry and a massage.
As for dating in general.. feeling kinda disappointed lately with that scene.  Not for lack of ladies.. there are plenty.  But even though I don't want a full-time girlfriend 'right now'.. I do think it's the perfect time to slowly get to know some quality women and build a long-term friendship for later.. when I am ready for more of a commitment.  With Hannah (below), it was a little bitter-sweet seeing her the other day.  She's totally wonderful and everything but she's pretty much occupied with her studies and not interested in a relationship right now.  Her family totally loves me and invited me to an upcoming day at the beach with them.  We did karaoke, ate lots of good food and had some booze.. it was a good time over-all.  But it was just too painfully clear that Hannah's itinerary is all booked up right now and I'm not gonna mess that up for her.  It's important she gets her degree and license for her future.
But.. not to be too easily dismayed, I have two tentative dates for Wednesday.  Both in Cebu, which I'm not crazy about.  I'd prefer someone here local, on Mactan.  That way we could hang out without factoring in distance.  But, I'll visit the two for the experience of it all.  I also have a request for some imported chocolates from a client of my web-store so I'm going to check the Cebu stores to see if they carry it there.  No luck finding it here yet.
Another strange twist in things.. the girlfriend of some guy contacted me to let me know that she had a few female friends she'd like me to meet sometime soon.  As in, this weekend.  She was texting me all day, insisting I arrive to meet her friends.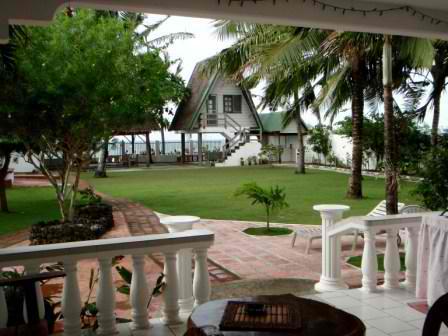 She is staying at a resort on the other side of Cebu for the next three weeks and said her friends are eager to meet me at the resort.  I got some more info and it turns out I can get a room at the resort for pretty cheap (1500 Pesos, about $36 USD).  And even though it's about a 2-hour drive to get to the other side of the island, I can ride an air-conditioned van known as V-Hire and get there for about 100 Pesos.  (about $2.50 USD)  They say the beaches there are beautiful so.. even if this whole thing with her friends turns out to be a total bust.. at least I'll get to stay in a resort overnight and check out some nice beaches.  I honestly hope I don't end up liking any of the girls I meet there because I am NOT going to continue riding a 2-hour bus to see some girl.  If I do.. somebody smack me.  So.. this Sunday I am off on another adventure to meet a few lovely Filipinas and be the warm ambassador from the West that is necessary to continue a happy and satisfying Fil-Am relationship between our two great nations.  It's practically my civic duty.
[11/18/2012] —  I've always loved this song, "Take Me Home", by Phil Collins.  For me it's not about returning to a home from the past.. but rather finding my permanent home for the future.  Long before it even occurred to me to live outside the US, I've just always grown up with the experience that I was not meant to be 'mainstream' or part of the 'crowd'.  Going to a different school through the majority of your childhood, constantly being the new-kid will do that to you.  But I am home now, here in the Philippines.  This is where I want to be the rest of my life.  I plan to visit the US next year to see my family and friends for 2 months.  And then.. back to my home here, beyond the sea.
Well, as my buddy Vinnie always told me, "
NOTHING ever goes as f*cking planned
."  Last night was no exception.  I had gotten myself mentally geared up for a night on the town with the girls from Pink Daisy last night.  Around half after midnight I texted with Michelle and, as I should have figured.. that 15-hour shift had drained her.  Even young girls can only push themselves so far before the body gives out.  Me, I've gone as far as 4 complete days without sleep (never doing that again).   So.. with the girls calling it a night and me all wound-up, I decided I'd go out anyway to Chicago Joe's instead of Lotus.  CJ's is more nutz while Lotus is more 'fancy', but still fun.  But now it was almost 1am and I still wasn't ready or gone to an ATM.  Even though CJ's is open until anywhere from 4am to 8am, so long as people keep partying.. I really didn't want to go to all the trouble if it might be the slow end of the evening by the time I got there.  After a bit of deliberation it finally occurred to me that maybe a good night's sleep would do me some good as well.  By 2am I was knocked out and feeling pretty good about it today.
Meanwhile, I'm kinda worried I can't get hold of Baby since yesterday morning.  She was on some mission to earn up a couple extra thousand pesos when I spoke with her on Thursday.  She said she'd be done by Saturday and let me know how it went.  Now.. no sign of her.  She can be a bit.. um, 'creative and resourceful' when the situation requires so, I'm hoping she's not in jail.  Again.  My laundry is piled up and I need a massage so.. hoping to get hold of her today.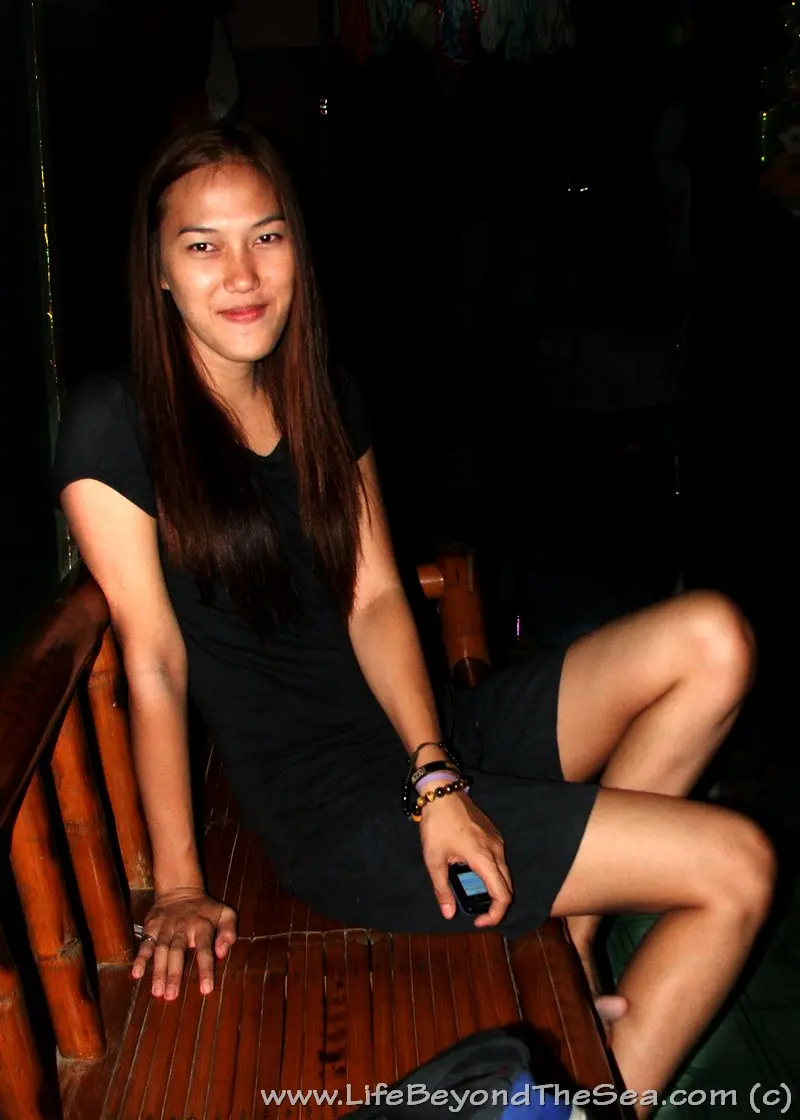 Well.. it's noon and my rice cooker says I got fresh rice now.  Gonna make up some eggs and meat to go with it.  Then.. get the work done I didn't start last night.  Later in the evening, around 5pm, I'm gonna catch a taxi to attend a birthday party.  But the only real reason I'm going is because Hannah will be there.  Hannah is totally cool, I really like her.  She's normally shy but gets really talkative whenever we're together.  I was briefly, very briefly, dating her cousin and that's how we met.  She's easy-going, funny, attends a vocational college and you just can't help but be in a good mood around her.  So, between now and 5pm I'm gonna eat and work on my long list of projects and work.  I'll let you know how it goes.
[11/17/2012] —  Hmm.  Decisions, decisions.  My body is telling me to go to sleep.  It's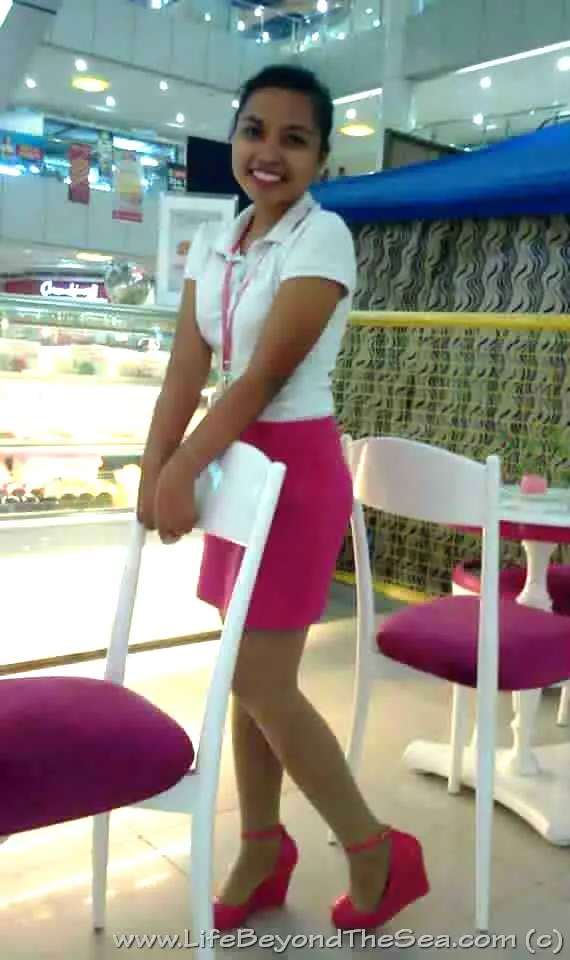 11:44pm and my alarm is about to go off for 11:45pm.   I had planned on a power-nap, but got a few texts from a girl in Cebu who wants to meet sometime soon.  She seems like a nice, easy going kind of person.  Won't know for sure until I meet her.  No rush though.  I'm not looking for a girlfriend right now, that much I figured out this week as I wrote about in a previous article.   So why the power-nap just before midnight?  Well, I ran into Michelle (at right) from the Pink Daisy earlier tonight when I went to the mall for light bulbs and another extension cord for my printer.  Despite working a 15-hour shift, she.. Denz and Leia are going back to the Lotus club after work and she wants me to come along.   The 30 minutes I did get of near-sleep seemed to help.  A shower and some cookies, I should be okay to at least get myself there.  Once I've had a few beers I'll get my second wind.
Besides, I can sleep in tomorrow.. skip my trip to the marketplace and do the work I'd planned to do tonight.  I thought about inviting Kristine but it's fairly late notice, she's most likely asleep anyway.  As for tonight, I've found that any time I decide to visit a club, I tell myself at my first drink, "To low expectations."  Some drinks, a bit of dancing (exercise), have some laughs and anything beyond that is icing on the cake.  I've been indoors almost all day other than one trip to the mall so.. maybe a little break would do me some good.
I was at the Mall two days ago and ran into an American girl I'd seen at the club last Friday who did an amazing job in the 'sexy dance' contest that night.  She was the one who turned to me at the mall and said, "
I.. know you from somewhere, right?
".  I said, "
Sort of.. we crossed paths at the Lotus club.. you did a great job on the contest by the way
."  Suddenly her eyes got all big and she mumbled something like, "
Uh.. yah, stuff like that happens sometimes
.", she then made quick tracks for the exit.  Ha!  She wasn't all that shy up on stage last week though.  🙂
Meanwhile the #3 meanest alley-cat is starting to hang out at my screen door now.  The other two are so beat up from fighting they have huge chunks of fur missing and half their tails are gone.  What's left is all crooked and short.  But #3 still has most of his fur and is hanging out at my place waiting for more scraps.  I hope he likes vegetables 'n rice.
I really should stay home, get some sleep.. I really need it.  But, not tonight.  Besides, I can sleep when I get home.  In fact, if I get there and I'm just not 'feelin' it, I'll catch a tricycle and call it a night early.  But if the music is good and everybody's in a good mood.. I might just hang out a while and see what I can see.
[11/14/2012] —  Insane.  That's the only way I can describe the last two weeks.  Once I became Single again it seems like my whole schedule and workload went unhinged.  It's been crazy trying to keep up with the projects I have going, which included starting up the new Online Store to serve Foreigners who want to send gifts to their Filipina girlfriend. Orders are starting to trickle in as word gets out, so.. finally seeing some action there. Meanwhile, I went several days without sleep.. a couple of different times.  Once for almost 72 hours with 4 hours sleep and another time for 38 hours with just one hour of sleep.  It seemed like every time I turned around there was another article to write, had to do my thing at Immigration here, was doing a PC repair via the Net in the States, buying stuff for the store, doing a photo shoot.. and when it wasn't any of that, it was either a holiday, festival or party.
And then add on top of that my adventures not only getting back into the Dating saddle, but doing it in a rodeo where all the rules are completely backwards from dating in the U.S.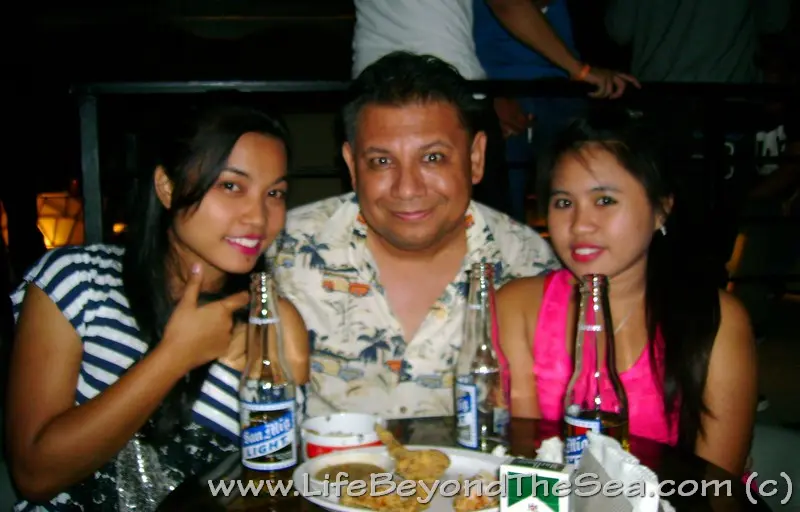 I kid you not.. the stuff I've seen in the last two weeks.. even I am having trouble wrapping my mind around it.  Much of it I simply cannot share on the site here.. it's just too nuts to believe unless you've spent time here.  Would likely just freak people out back home.  (Don't worry.. never in any danger, just.. too hard to describe without people getting the wrong idea.)  But don't worry.. I've got some photos coming and a very long article on the way that will kinda help explain the tip of the iceberg regarding the 'dating' scene over here. Today was no exception.   Just.. too strange for words at almost 5am right now.  I'll have to put it into the novel I'm working on because this kind of strange truth, people just wouldn't believe me that it happened.  Whole other world here and I never suspected a dinner date with a conservative young lady could take such strange turns between me, her and her friend.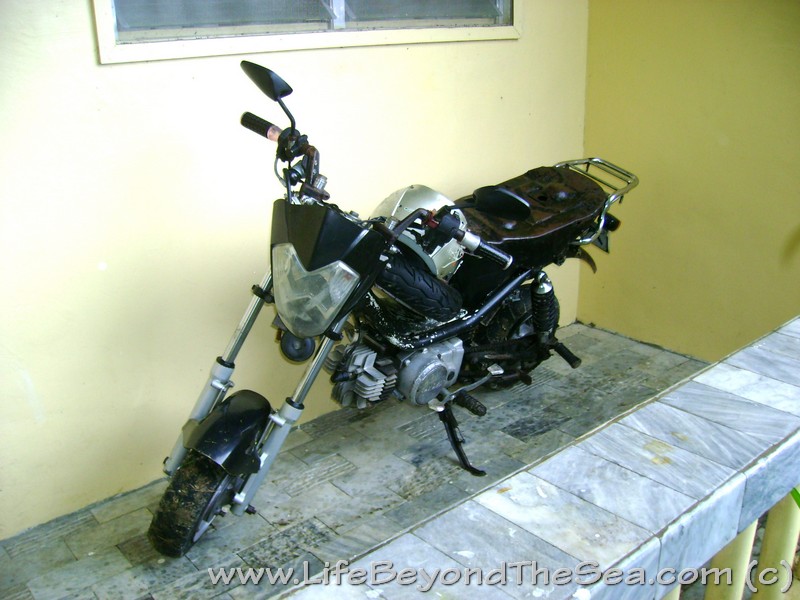 Meanwhile, yesterday.. or was it two days ago?  (I totally lose track of the days here.)  Anyway, I bought a POS moto-scooter that I don't even know how to ride.  Gears 'n levers and clutches 'n stuff.. it's like trying to learn to play the drums while crossing a busy intersection.  But before I hit the open road I'm gonna get legit.. get me a license and renew the registration.  Around here they have impromptu check-points and without a license they'll take your wheels and it would be a major hassle getting them back the way things work around here.
So.. hopefully I'll be able to get back into a 'normal' enough schedule to get you caught up on the latest these last two weeks.  Yesterday was officially 4 full months I've been here in the Philippines.  I am still SO in love with the Philippines and even MORE convinced this is my permanent, new home.  I'm planning to sign a renewal of my 6-month lease for my studio on Saturday.  I've finally weeded out the self-serving so-called 'friends' and now have a small circle of good people I can count on locally.  Many thanks to Delia, Kristine, Baby and Minhaz for your ongoing, sincere friendship.. it's helped me adjust to the Philippines more than I can convey.
I've crammed 20 hours into my day and even I'm starting to feel the need for some shut-eye.  But stay tuned.. lots of stuff in the hard-drive just waiting to be uploaded.. once I get some of that 'sleep' stuff.


About Me.. In 2011 I made the decision to move to the Philippines within a year. Since 2012 I've been traveling through various islands of the Philippines as a full-time Expat. (Mactan, Bohol, Panglao, Moalboal, Dumaguete, Bacong, Boracay, Cebu) I recently spent the year living in Ho Chi Minh City, Vietnam.
Share with me here my ongoing adventures of life in the Philippines. Dating, vlogging, cooking, traveling and sharing the information with you needed to make your own plans for living as a full-time expat in Southeast Asia.
— Reekay