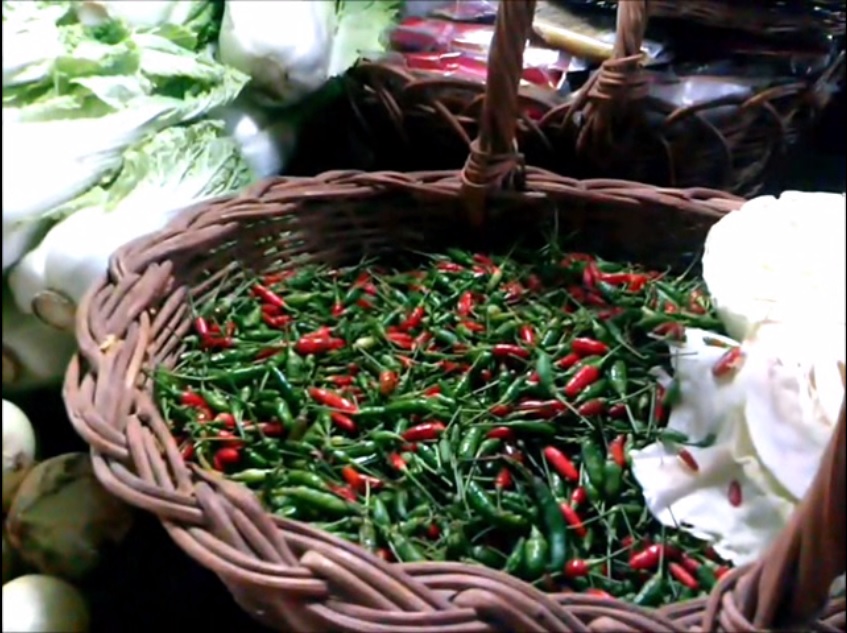 One of the things I enjoy doing is taking a browse through the Bohol Fish Market, here in Tagbilaran.  These sort of places are often crowded, hectic, a little stinky from the fish but for some reason I find them interesting.  It's also the best place to get vegetables, much cheaper than the mall.  Often you can get the veggies already pre-cut and ready for chop suey or stir-fry.  And super cheap too.

The
marketplace in Lapu-Lapu
is more of a section of town, covering several square blocks.  At the one here in Tagbilaran, Bohol, just across the street from the ICM mall it is more like one large marketplace under a huge, single roof.  Plenty of ventilation though.  Sometimes they have live eels in a bag which I'm guessing keeps them fresh for cooking.  The little creatures I saw, I'm not sure if they were hermit crabs or some other creature, but they were alive also.  I love the fact that garlic is so cheap here.. I love to cook with garlic in just about every meal for the taste and
health benefits
.
You can get some pretty good deals on shrimp, fish, oysters and even crab and eel if you desire.  Cheaper than the supermarket, just be sure to haggle the first price.  Okra, cabbage, carrots, sprouts, chilis, apples, pineapple, coconut.. so much to choose from!  And many of the vendors have veggies pre-cut, ready to just stir-fry into a tasty meal.  Add some shrimp.. mmm!  The marketplace here closes around 5pm, going in the morning is best time since it's the cooler part of the day.
So without further ado.. here's the short video I shot on my first trip to the marketplace here in 'Tag'.  Enjoy!..
Henry "Reekay" V.
www.lifebeyondthesea.com
About Me.. In 2011 I made the decision to move to the Philippines within a year. Since 2012 I've been traveling through various islands of the Philippines as a full-time Expat. (Mactan, Bohol, Panglao, Moalboal, Dumaguete, Bacong, Boracay, Cebu) I recently spent the year living in Ho Chi Minh City, Vietnam.
Share with me here my ongoing adventures of life in the Philippines. Dating, vlogging, cooking, traveling and sharing the information with you needed to make your own plans for living as a full-time expat in Southeast Asia.
— Reekay