Question:  "Hi Henry, I'm gonna be relocating to the Philippines from London in june/july 2013.   Will be living with my wife Rhona in Iloilo.   At moment we're struggling to find a place to rent, we have a rental property already but this is way to close to her family and on her suggestion we're gonna move to other side of iloilo city so at least we're a phone call away.   My wife is doing the looking at the moment as she is there and i'm 6000miles away but every house she looks at seems to either be too expensive or not suitable.  Do you have any tips on how to find a property websites etc?  Beginning to think that maybe she doesn't want to make decision on her own and is waiting until i'm there.  Any suggestions greatly appreciated."  — From Rob Crowther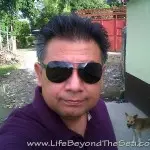 Henry:  There are a couple ways to go about it.  I'll go over the ones I'm aware of here in no particular order.. whatever works best for your situation, go with that.
The first way, which allows you to be somewhat involved in the process is to hire a real estate agent in the area you plan to find a rental.  This way you can interact with the real estate agent via the Net with emails and digital photos and maps of where the prospective areas are located.  After you and the Agent decide on a few locations.. then send your wife out to view them in person with the Agent.  After all, she's gotta be happy with the area or it's all in vain, you know?  If you click -HERE- you will get a list of real estate agents currently in the Iloilo area.  I can't say I've used any of them, but the list you can pick from is at the link.
Also, rather than wait for the real estate agent to come up with a list of properties.. you can browse online at what's available at the Real Estate section of Sulit.com as well as at Ayosdito.com – Real Estate section.  Find some places that interest you, fit your budget, etc. and send the links to the real estate agent.  You can also find some real estate agents on the Philippines section of Craigslist.  Some people find Craigslist too 'sketchy' to use for anything, but in some instances I think it's very useful.  Just be sure you are dealing with a verifiable real estate agent and, of course, don't send any Deposit money that can't be traced to a specific, physical office your wife can verify in person first.
Another option is to enlist the help of some Ex-Pats already in the Iloilo area.  Perhaps the most helpful of online forums for ex-pats in the Philippines that I have come across is LivingInCebuForums.com .  They have been very helpful to me and stay on topic.  Their site is well organized and if there's anything available that is not listed online there's a good chance one of the locals at the forum may know about it.  Best of all.. it's free.
The thing about looking for a place online is that most of them tend to be the more expensive listings.  Many other places are available in Iloilo but can only be found in person either by word of mouth or some paper sign taped on the window of the actual location.  One option is for your wife to take some time with a relative familiar to the area to just walk about and do it the old-fashioned way.. pounding the pavement, so to speak.
Now.. if your wife doesn't feel comfortable with doing this, one other plan would be to find a temporary place for just a month or two so that once you are here.. the two of you can take a more direct approach to finding the more permanent place together.  Yah, you might pay a little more the first 2 months, but it's only temporary and allows you to both find a place together.
I hope that gives you some options.  If any readers from Iloilo know of some other resources feel free to add them here in the Comments section.  Much appreciated.
Henry V.
www.lifegoeson.net
About Me.. In 2011 I made the decision to move to the Philippines within a year. Since 2012 I've been traveling through various islands of the Philippines as a full-time Expat. (Mactan, Bohol, Panglao, Moalboal, Dumaguete, Bacong, Boracay, Cebu) I recently spent the year living in Ho Chi Minh City, Vietnam.
Share with me here my ongoing adventures of life in the Philippines. Dating, vlogging, cooking, traveling and sharing the information with you needed to make your own plans for living as a full-time expat in Southeast Asia.
— Reekay